Scoreboard
Pricing: Tie
Support Phone:
Shopify
Support Live Chat: Tie
Support Email/Help Desk: Tie
Support Forum:
Shopify
Built-in Credit Card Processors: Tie
Payment Processors:
Shopify
No Transaction Fees: Tie
Mobile App to Manage Store: Tie
Extensions or Add-ons: Tie
Themes (all have mobile ready themes): Tie
Drag & Drop Builder:
Shopify
Hosting: Tie
Unlimited Products: Tie
Digital Products: Tie
Point of Sale System: Tie
Marketing: Email/Newsletter: Tie
Marketing: Discount Codes & Coupons: Tie
Marketing: External Store Integration: Tie
Marketing: Affiliate Program for your Store: Tie
Misc:
Shopify
Ties: 16
Volusion wins: 0
Shopify wins: 5
Winner!
Shopify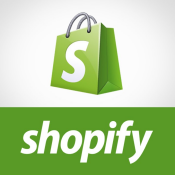 Do you have a question?

If so, then this is going to be simple. Enroll to get updates by clicking the link below.