Entrepreneurs are particularly hard to buy for. They tend to think differently than other people about many things. A shiny new object might only give them temporary satisfaction before it is forgotten on a shelf or in a drawer somewhere. I know it sounds selfish of me to sound so selfless, but all I want to do is take care of my family and give them everything they want.
So, what in the world can you get for someone as impossible to buy for as an entrepreneur? Here is a list of gifts that will impress that hard-to-buy-for person in your life. Some of them provide the recipient with everlasting memories, and some with more opportunities.
Whether you're looking for gift ideas for YouTubers, website operators, or obsessed enthusiasts, I am sure you will find a gift idea here that will please them. One they will actually want and can use.
Give the Gift of an Unforgettable Experience
Tangible items will never outlast fond memories. Give them a gift they will never forget!
Gift ideas for People Starved for Mystery & Adventure
Mysterious Package is a free membership-only service. It will engulf the recipient in a Sherlock Holmes-style case to solve.
It is free to apply for membership. Keep in mind, the waiting list could be up to a few months. Once accepted, you will be prompted to pay for the desired experience. The most affordable one starts at $99, with six experiences in total to choose from. The Mystery Package Company will send the recipient an array of clues. Those clues could include old cryptic letters, wooden crates, and strange artifacts. You might even begin to wonder yourself – is this real?
At the end, the recipient will receive a black envelope that tells you who sent this experience to them. Note: If you need a time-sensitive gift, this isn't it. Clues could be shipped weeks apart, but it is an irreplaceable and long-lasting experience.
The video below is from a YouTuber that received one of this company's packages.
2. LivingSocial Events, Activities & Escapes

Since LivingSocial's website is location-based, to find these deals, you will need to locate their navigation menu. Look for the Events & Activities section and the Escapes section for your city.
For the adrenaline junkie, you might get them an exotic course-driving experience. Perhaps they would like to sit down and relax with fine wine or beer, or painting the great outdoors with an experienced instructor might interest them. Whatever it is they like, LivingSocial has you covered on all the events and discounts you could want.
3. Murder Mystery Dinner Shows or Parties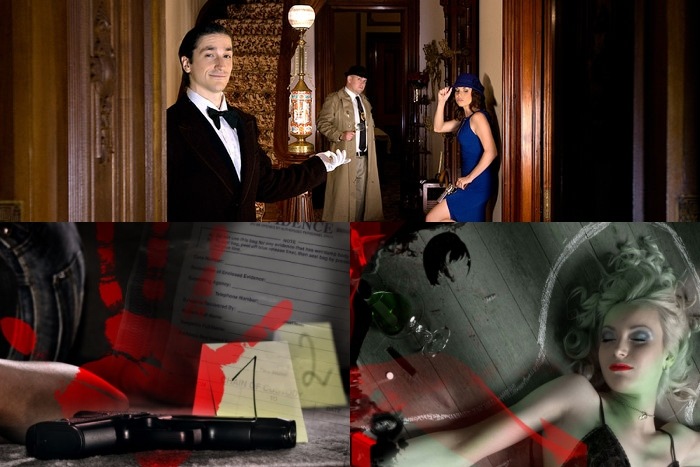 How about a three-course meal served with dessert and a reason to suspect everyone in the room of murder!?
No matter the event, whether it's for Christmas, a birthday, Valentine's Day or a private business party, you can schedule and reserve an event or two-hour dinner show at their establishment. I would also suggest you look for discounts for these on Groupon and LivingSocial. Oftentimes you can get murder-mystery dinners for 50 percent off the total price of admission.
If you happen to be in Texas, you should check out Keith & Margo's Murder Mystery Texas. They have locations in Dallas, Plano, Fort Worth, Austin, San Antonio, and Houston.
NEW!! Just Added Below
4. Escape The Room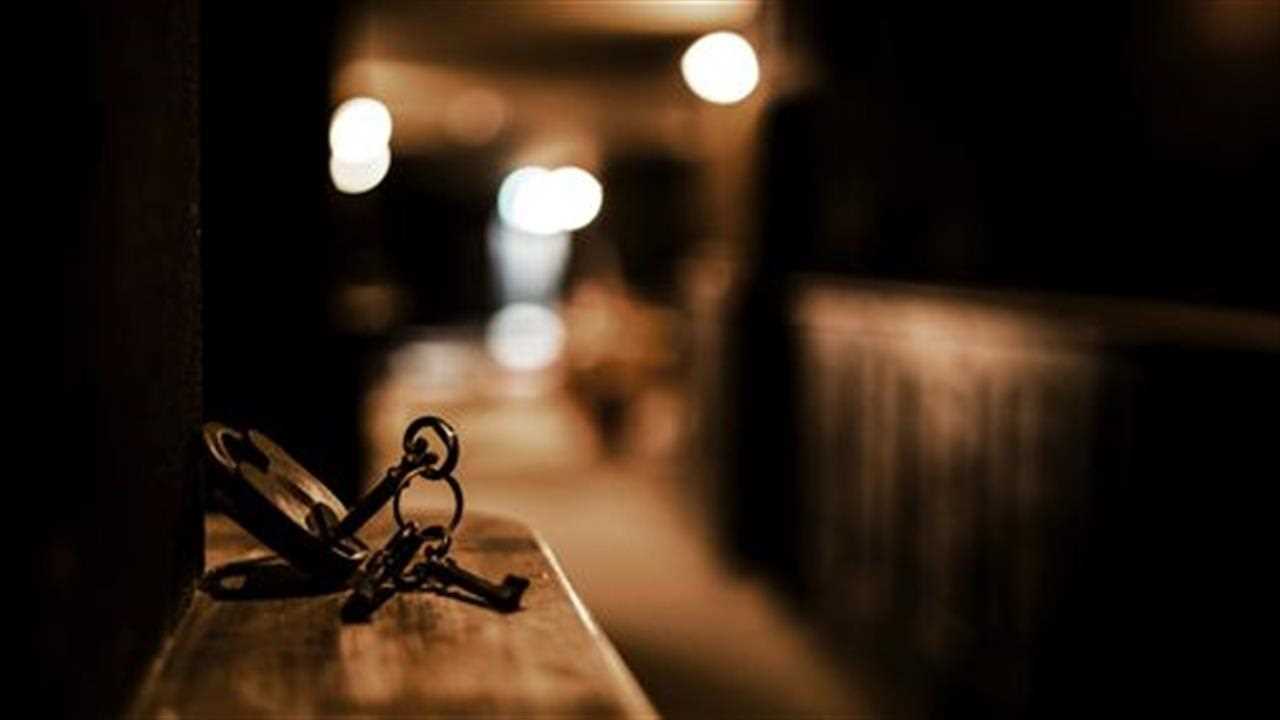 Escape the Room is a fun, interactive entertainment concept located in a city near you. While at first glance it looks like any other ordinary room, it's actually a real-life adventure game! These are designed for small groups (usually 4–10 people) of friends, families, co-workers or strangers. Find the hidden objects, figure out the clues and solve the puzzles to earn your freedom and Escape the Room. You have 60 minutes, so be quick! Book today to see if you have what it takes to escape.
Types of rooms and scenarios:
Alien Abduction
Prison Break
Zombie Apocalypse
The Dig
Panic Room
The Agency
SteamPunk
Western Bank Heist
The Apartment
Once Upon a Time
Entrapment
Taken
and so many more, from various individual companies.
Museum Heist Scenario: Mr. X has captured your loved ones and taken them hostage! He is blackmailing you and your team so that you will help him with his devious plans. Mr. X broke into a museum last night and attempted to steal the most valuable item in the museum. Before he was able to escape the museum with the prized item the alarms were triggered. He had to stash the item away somewhere in the museum and make his getaway. Mr. X is now asking you and your team to break into the museum for him and retrieve the valuable item. There's just one catch – you have to escape the museum before the police come back to check out the crime scene!
So how do you find these places?
The first place you should look for them is on Living Social and Groupon. Type "room escape" into their search bars. There are many more companies that provide these same activities. To find them, you will need to search in Google; something like "room escape Dallas" will help you find them. Just replace "Dallas" with the name of a city near you.
Give the Gift That Keeps on Giving
Not enough time to schedule an event and not quite satisfied with a one-off gift? These gift ideas keep giving month after month!
Gift Ideas for People Month after Month
5. CrateJoy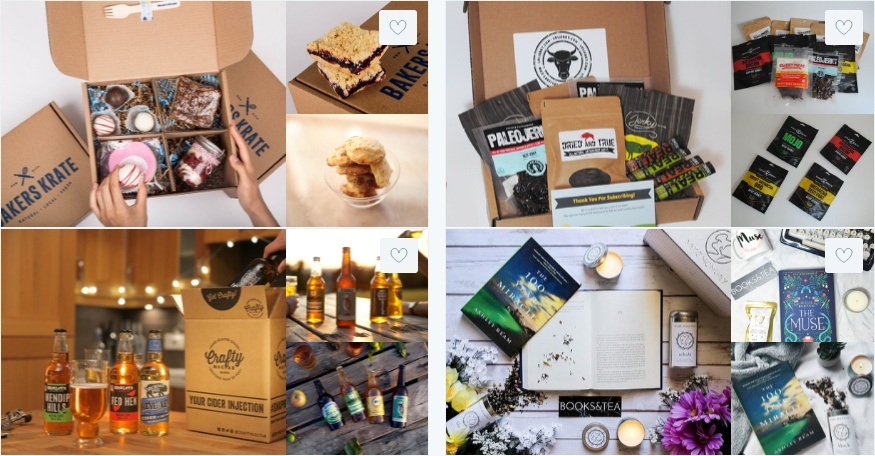 Do you want to give someone a gift every month (or bi-monthly)? You can help them to relax and enjoy some sweet treats and a book or get engaged in a new hobby. You can find that at CrateJoy, which provides gift subscription packages.
Each subscription ranges in price and contents or activity. They have categories for food and beverages, kids activities, and beauty supplies, just to name a few.
There is no limit to the awesome ideas they have on this site. Leggings of the Month Club, The Gadget Club, Hippie Hobbies & Toy Box Monthly are a few examples.
6. Loot Crate

Loot Crate is like Crate Joy but with more exclusive deals for geeks and gamers.
Their deals sell out pretty quick so if you see one and decide it's a good gift, then you'd better snatch it up. I would totally get the J.K. Rowling's Wizardly World, but at the time of writing this, it is currently sold out =(
If the person you're buying for likes the paranormal and sci-fi TV shows or anything with superheroes and games, you will want to take a look at Loot Crate.
7. ipsy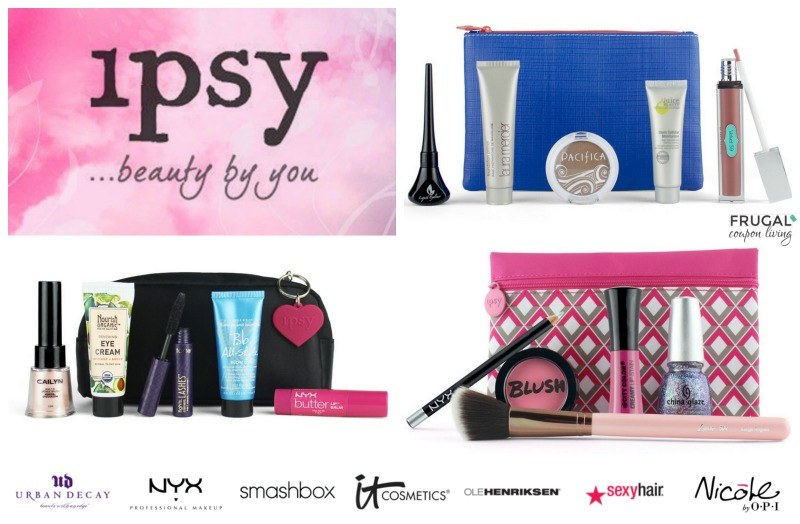 Ipsy is all about personalized makeup and beauty products, exclusive offers, and how-to video tutorials. Each month subscribers receive a gorgeous Glam Bag with five deluxe samples or full-size goodies for only $10. Watch and learn the best tips and tricks from the ipsy stylists and express your own unique beauty.
I got this subscription for my wife like two years ago and never looked back. Every month, that pink metallic packaging is crammed into our mailbox. And each month she is happy as a clam ogling over her new goodies.
Gift Ideas for Online Entrepreneurs, Bloggers & Website Owners
These people are impossible to buy for! I should know; I'm one of them, and I can tell you this is what I would want! (In fact, I have most of them already.)
Remember how I talked about giving more opportunities to those people that are impossible to buy for?
Are you not sure if they already have it? No worries; all these services have money-back guarantees, or if it's an item, it can be returned. (Except for conference tickets.)
8. SEMrush

This tool will let your webmaster find all the keywords that are driving organic traffic to their website. Organic traffic comes from search engines like Google, Bing, etc. They can then use that information to find low competitive keywords that they can rank for on the first page. They can set up on-page audits for their pages and improve their ranking, based on the suggestions that the tool pinpoints for them.
Not sure if they are tech-savvy enough, even though they own a website? This service simplifies the process and shows them exactly what to change. It will simply change their search engine traffic life. It will give them reasons why their rank is where it is and what they should fix to raise it.
This tool costs $70 a month. Even if they wanted to just use it for one month only, they could download the reports directly to their computer, so they would still have the data after they cancelled the subscription.
9. AgoraPulse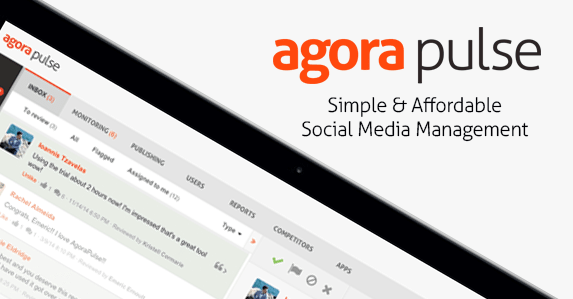 Is your entrepreneur a social butterfly? Even if they are an introvert, they should be marketing on social media platforms. With so many platforms to manage and build an audience on, it can become time-consuming!
AgoraPulse is a simple and affordable social media management software. It allows users to manage their audiences across all their social platforms in one place. Notifications, messages, mentions and everything can be found in a centralized location, instead of having to jump from one site to the other over and over again.
This will allow them to free up time to spend with friends, family or you, if you're their significant other.
10. Laser Projection Virtual Keyboard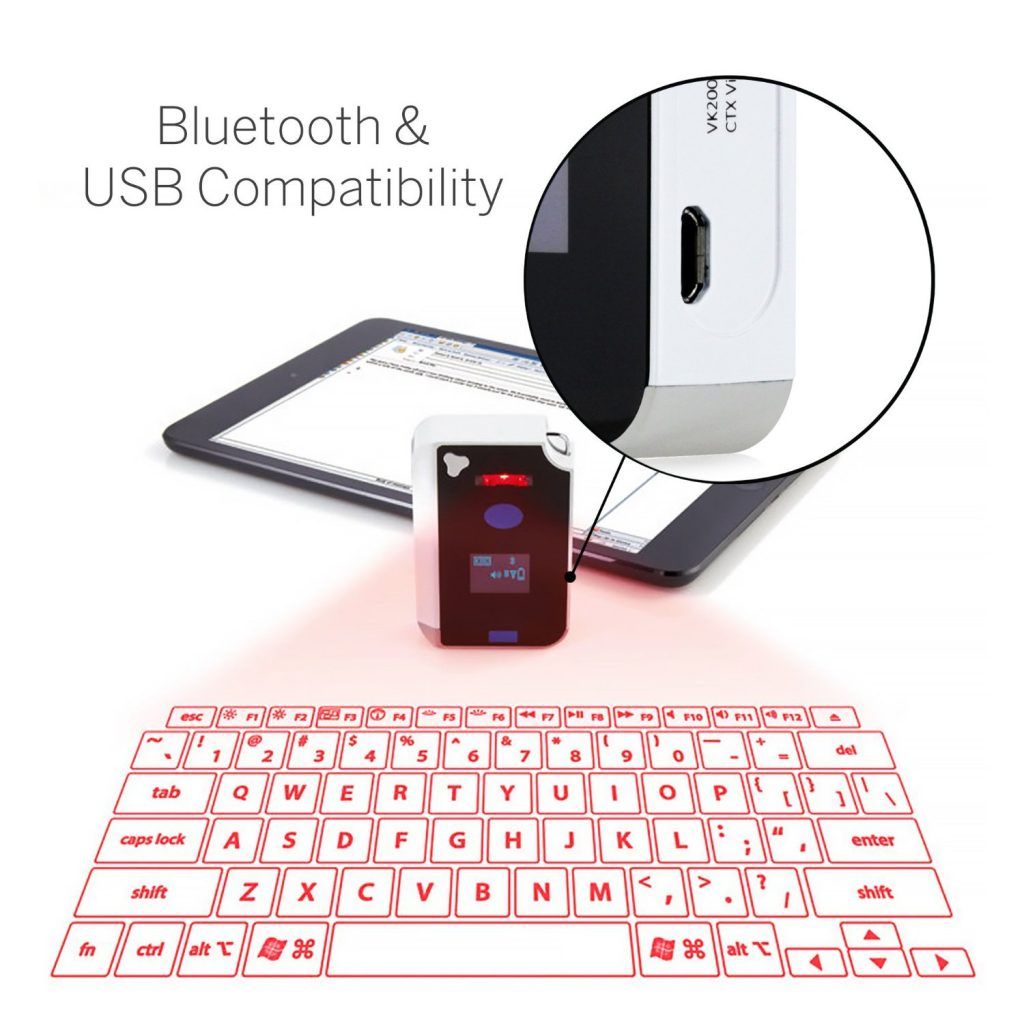 Connect via Bluetooth and any flat surface will be transformed into a workstation. It's perfect for travel and small enough to attach to a keychain!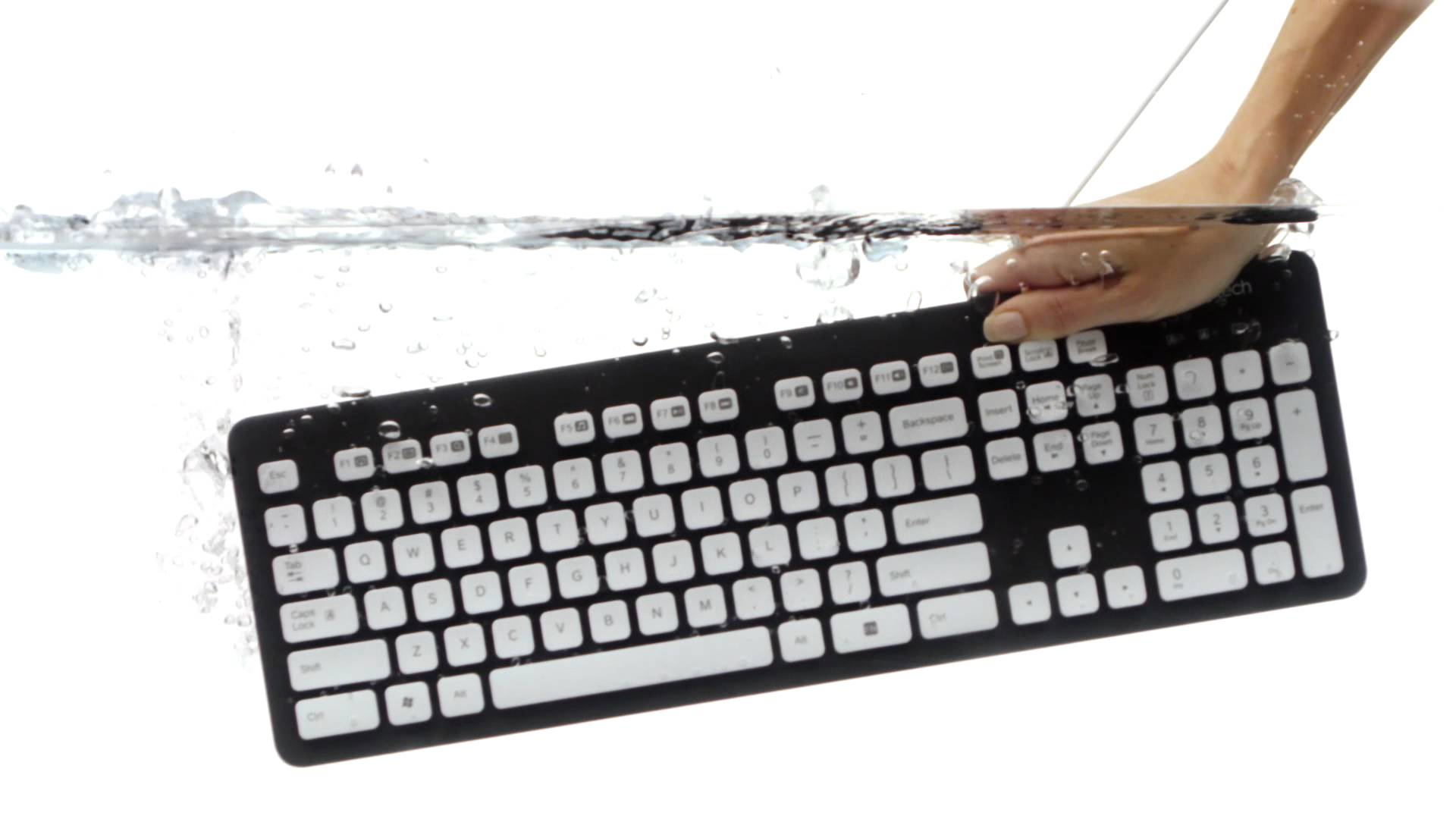 Accidents happen, but for an entrepreneur immersed in running their business, they can be huge inconvenience. Spilled a cup of coffee? Redbull got knocked over during a streaming rage scene? The Washable Keyboard will get them back up and running in no time and end up saving them money in the long run.
12. Branded Items

Their website will feel more real when their business logo is branded onto products! Take your blogger's logo and put it on a ceramic mug, or a T-shirt, or an iPhone case, or mouse pad, or flash drive.
Entrepreneurs are a bunch who often work long hours glued to their desks. That much sitting isn't healthy. Standing desks have become popular over the past few years, and there are several manufacturers that make standing desks. The one pictured here is an EvoDesk.
The reason I suggest a Smart Standing Desk like this is because I used to have a traditional standing desk. I would constantly switch back and forth between my sitting desk and my standing desk, until I got fed up with switching all the time and just went back to sitting all the time. With this desk you can adjust from sitting to standing with a simple button touch.
14. Computer Chair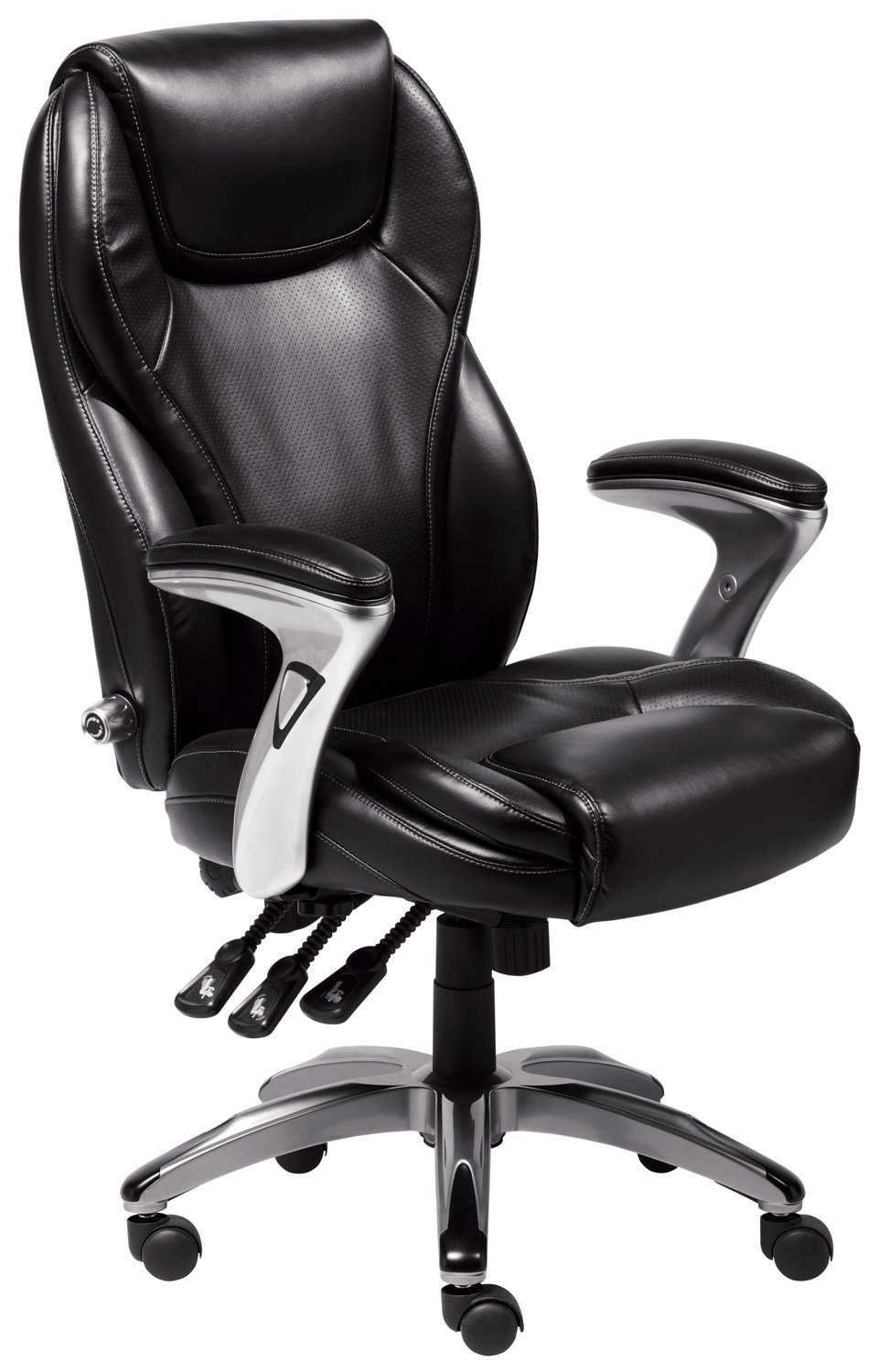 A great chair can make a world of difference, especially on your lower back. I've gone through so many different chairs, it's crazy. The one that I have now has adjustable armrests so I can lower them while typing, lots of comfy padding, tilt and recline features, and a tall back. But do whatever will work for them – and you.
15. Miniature Office Desk Games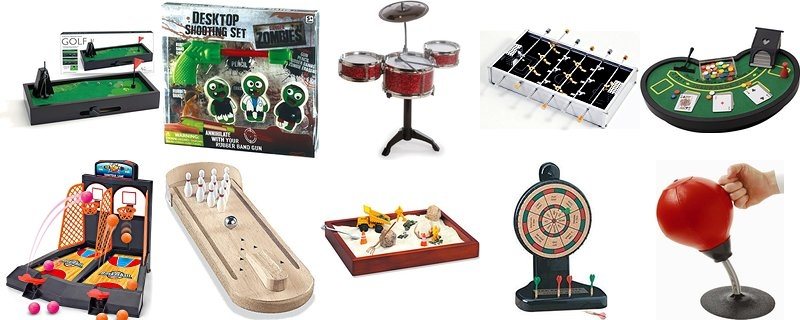 I could definitely see the little poker table being a hit in someone's office. The playground sandbox is just too funny and the punching bag might actually be therapeutic.
16. Amazon Echo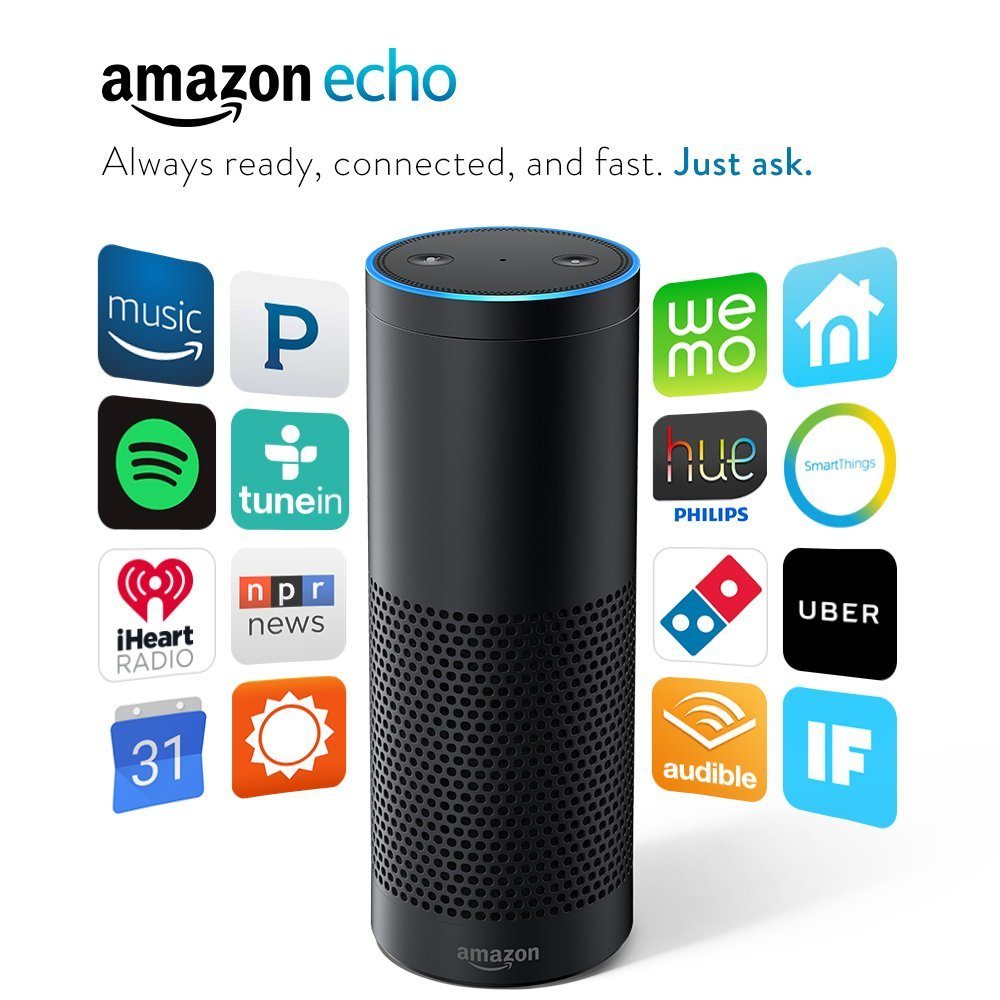 A voice-activated speaker that turns your home into a smart hub. Use it for listening to podcasts, turning on your lights automatically with Hue connection, catching up on an audiobook, or simply jamming to some music at home.
17. FancyHands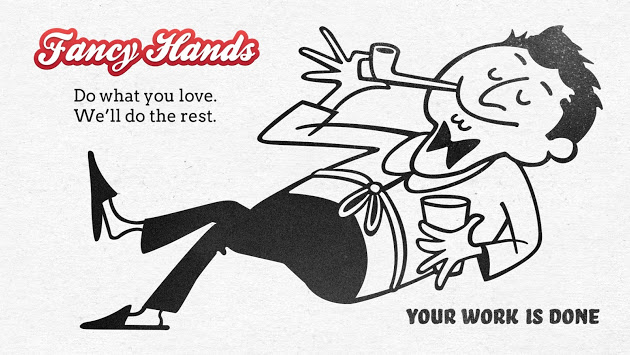 Give them some free time! FancyHands makes it super easy to outsource tasks to a virtual assistant.
Whether it's doing research for their next blog post, gathering assets, booking an appointment or making edits to photographs, you can put in a request for your U.S.-based virtual assistant.
Even if they just need a night out while the VA does all the monotonous labor, your entrepreneur can free their hypomanic mind. Knowing work is getting done, they'll be able to relax and enjoy themselves.
18. SMX – Search Marketing Expo Tickets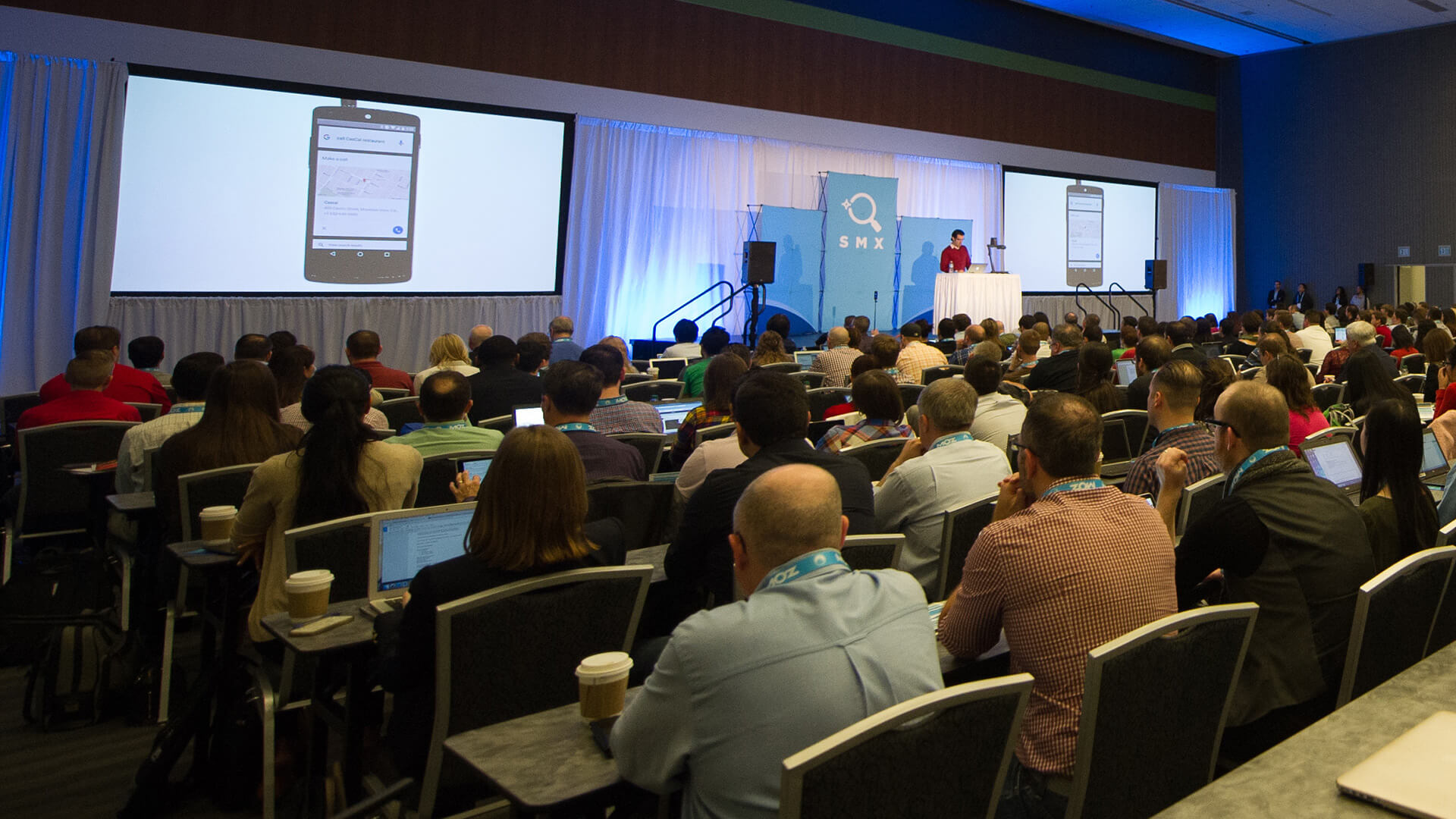 Search marketing continues to be the biggest and most powerful form of digital marketing. Search Marketing Expo has been the leading conference for SEO and SEM professionals since 2007, helping thousands of marketing practitioners succeed with actionable tactics.
SMX is held many times a year in many locations all over the world. Please check the website for registration details, locations, and prices.
19. INBOUND Conference Admission
Why should they attend?
Remarkable Content
Learn the newest strategies from top presenters. In the past, these have included keynotes by Seth Godin, Daniel Pink, Arianna Huffington and Aziz Ansari. Walk away with tools to do your job better and the inspiration to do great things.
Networking Opportunities
Enjoy daily Happy Hours and other networking events that connect you with the best of the best at the world's largest gathering of inbound marketing and sales professionals.
Education & Training
Sign up for some pre-conference training sessions designed to help you master content strategy. These include website creation, inbound marketing basics,  inbound sales, and more.
Entertainment
As much as we love to work hard, we also love to have fun. End the day with some networking and socializing at INBOUND Rocks, Happy Hours, and various parties throughout the Seaport.
Gift Ideas for New Entrepreneurs
The best gift that you can give these guys and gals is a good start. Talk to them nonchalantly and find out what they need!
Gift Ideas for Gamers and People That Just Don't Know What They Want to Do Yet
Do you have a gamer in your life that just hasn't figured out what they want to do yet? Gamers naturally have a skill-set that others do not. They can quickly and easily figure out how to set up different game clients and chat software that would easily perplex or overwhelm many people. These same traits exist in many successful entrepreneurs. My first dive into entrepreneurship was building online gaming websites. Years later, I still have those websites. I am actively building up websites and properties in more grown-up industries.
20. Online Courses

Udemy allows students to learn from teachers and instructors all around the world with step-by-step video lectures that teach you any specific topic in the course curriculum. You can watch the courses on your computer, mobile phone or tablet.
Would you like to take my course? A True Beginner's Guide: How to Make Money Online Coupon code: 75PERCENTOFF
21. Website Hosting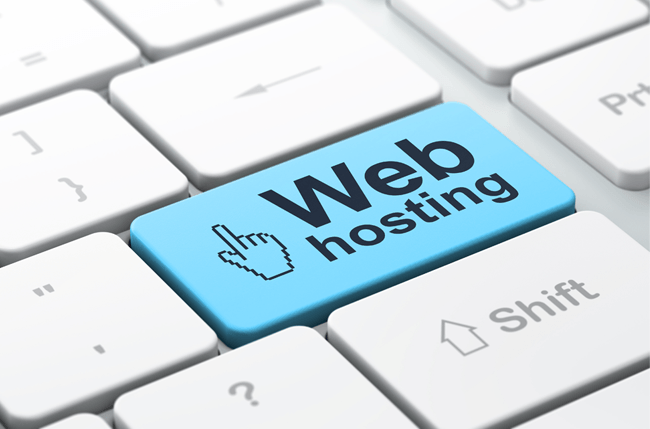 For people and Google alike to take your future entrepreneur's website seriously, you need to have serious hosting. But it doesn't have to cost serious money. The best entry-level hosting solutions only cost a few bucks a month. I've reviewed the best hosting services, and my recommendation for you would be to look at InMotion Hosting. At the bottom of that post you will find a step-by-step video guide to signing up and setting up this service.
If you do not yet know what they would want their domain to be, you could just use their name, or something like www.carltonswebsite.com, which they will more than likely not use for long, but it's only about $10 for a year for that, included in the price. Surprising them with web hosting and a goal will be worth more than that $10 you might be wasting.
22. eCommerce Software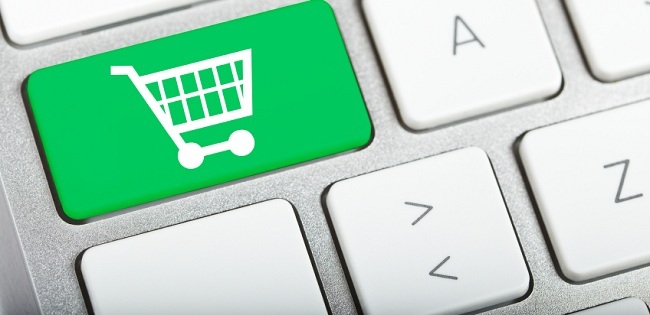 Do you know if your young entrepreneur is born to be an online seller? Maybe they create their own things, or they could sell you back your own piece of gum. Then you should surprise them with their own online store. Again, I have reviewed the top e-commerce software services. The easiest software for beginners is also the best: Shopify.
23. Kindle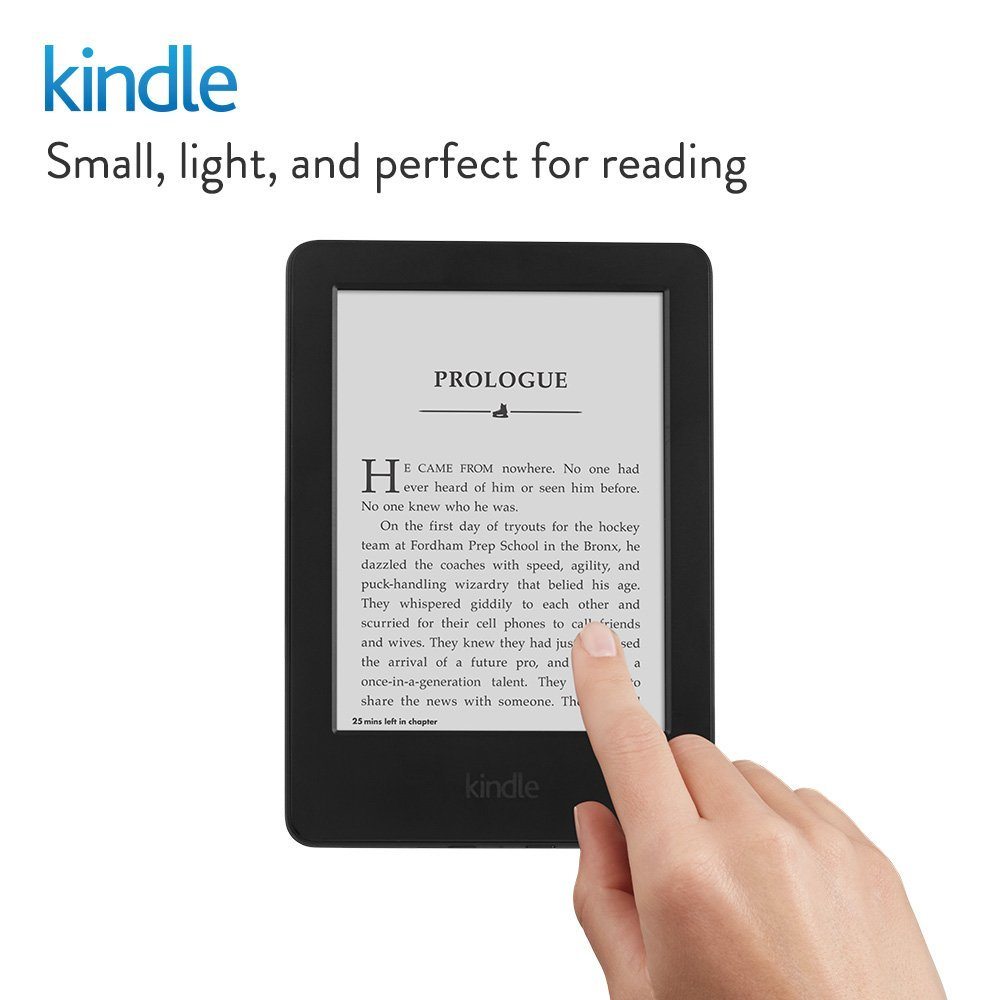 With so many great books on entrepreneurship, a Kindle or other e-reader might be the perfect gift for an entrepreneur. With a seemingly endless amount of e-books, they'll be able to enjoy your gift over and over again. You can grab my book Do Not Dwell: A True Beginner's Guide to Making Money Online here.
Soon to be Blogger or Photographer?
24. Grammarly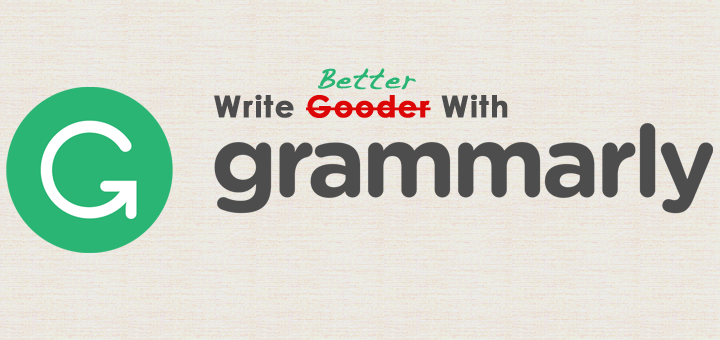 If they need something a little better than spellcheck (like I do!), sign up for Grammarly. It's a powerful tool to help them not sound incoherent—or dare I say, stupid.
25. DSLR Camera – Nikon D3100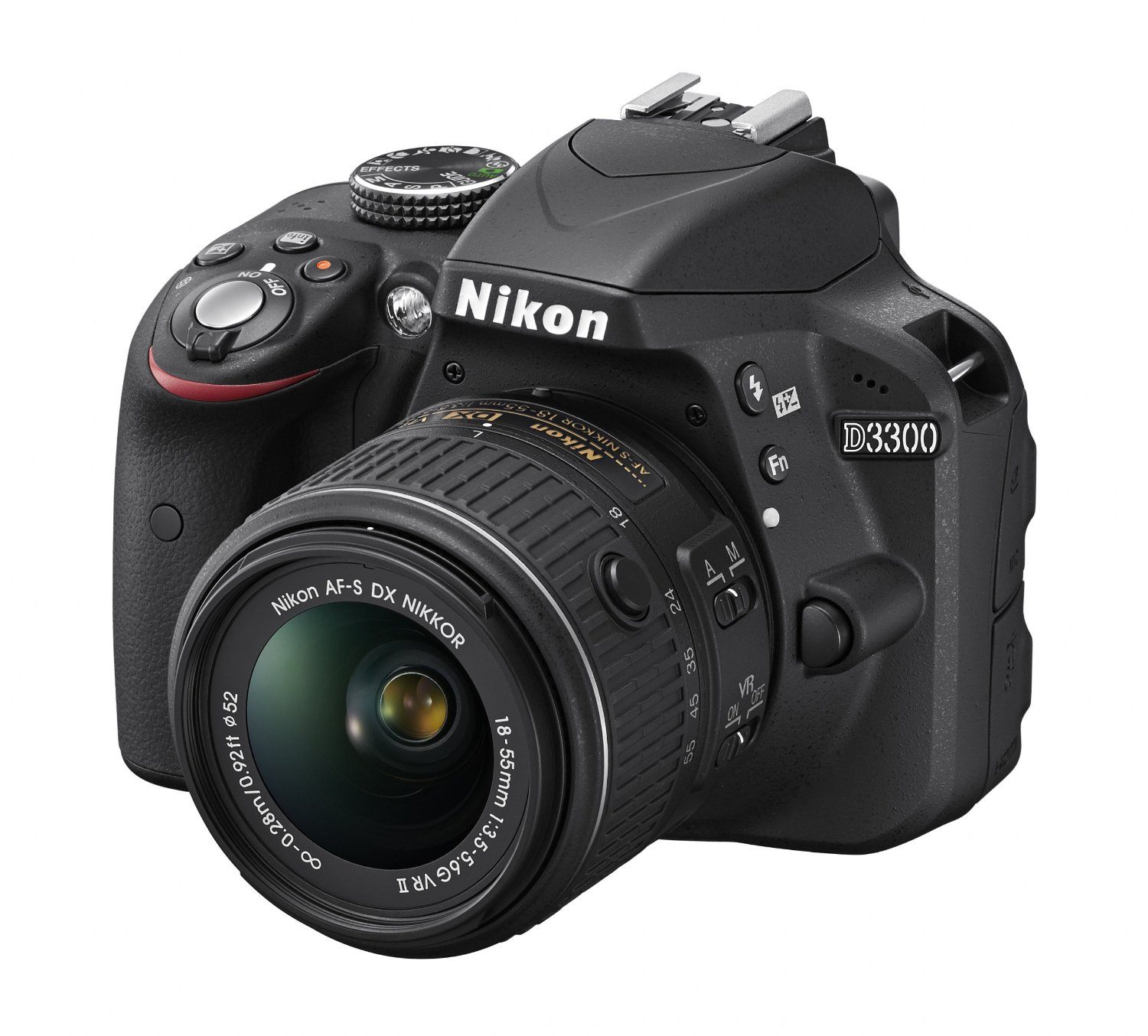 Any high-quality DSLR camera with interchangeable lenses will make for a great gift idea. And, it'll take jaw-dropping photographs! Here is an affordable (#25 1/2) tripod and bag to pair with it.
Gift ideas for YouTubers & Video Marketers
You might have to dig into their gear and find out what they have to see what they need. But I think I've got you covered.
26. Video Editing & Recording Software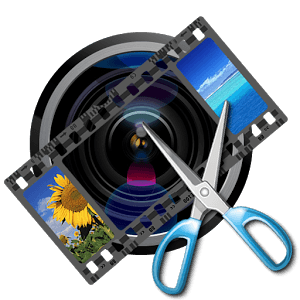 Using proper software to record and edit captures could save hours of time, compared to free versions of software available on the Internet. Most YouTubers get started with free software until they can afford to buy better tools. These tools allow them to work more efficiently.
What type of software they will need depends on what type of YouTuber the person is. If they do game captures on the computer then they will need Game Recording Software. But that will only record the gaming footage, so they'll need another program like Camtasia or Sony Vegas Pro to edit the video.
If they record online courses or screen captures, then they will want something like Camtasia. This is what I use and recommend. It works for Mac and Windows.
Do they record on-the-go videos where they're actively outside doing something, enacting a scene, or what have you? Then they might like using Final Cut Pro (for Mac) or Sony Vegas Pro (for Windows).
Are you still not sure? Ask them what they are currently using and if they are happy with it. Could they use something better? Then drop a comment at the bottom of this page and I'll give you a recommendation.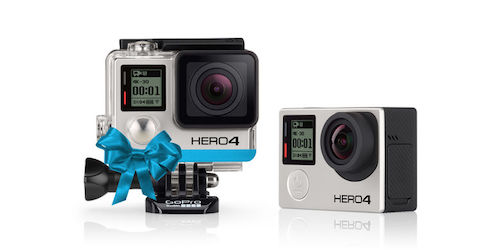 GoPro has been dominating the portable action camera market for quite some time. Its HERO4 Black model is the latest and greatest in the company's lineup. With vlogging becoming such a powerful marketing and brand-building tool, you may find it hard to locate an entrepreneur who wouldn't love one of these.
28. Zoom H1 Handy Portable Digital Recorder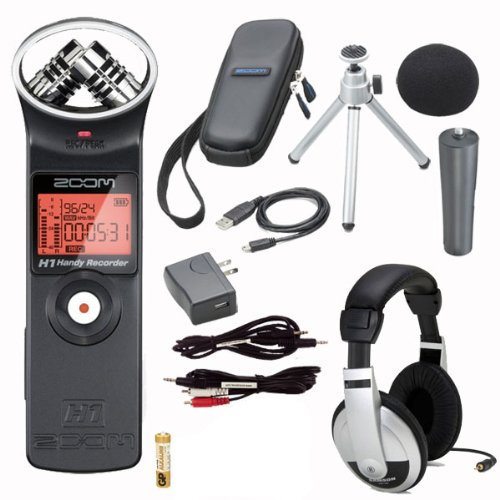 Combining powerful recording capability with elegance and simplicity, the H1 Handy Recorder is Zoom's smallest, most affordable recorder ever. It features Zoom's renowned recording technology, with studio-quality microphones in their easiest, most portable device ever.
Now Zoom recording technology is available to everyone. And with an infinite variety of applications, you'll want to take your H1 everywhere—from musical performances, songwriting sessions and rehearsals, to seminars, conferences, journalism or capturing audio for video. The H1 gives you clean, clear stereo sound effortlessly.
Does your video marketer only record online courses or screen captures? It will be better for them to use a (#28) Blue Yeti: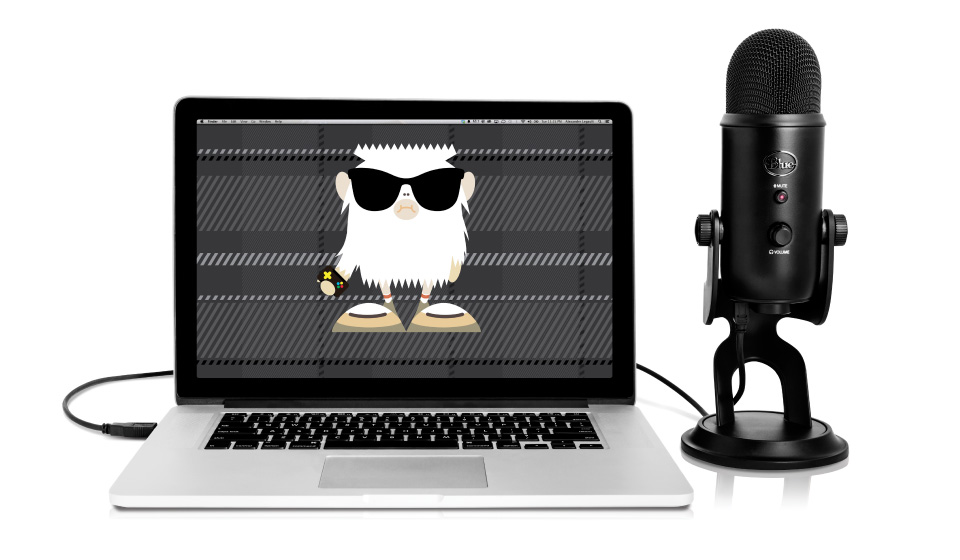 29. Backup phone battery charger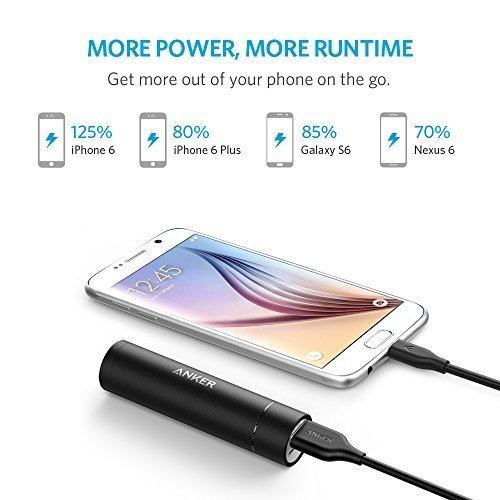 If they do recording or live streaming from their phone, then a backup charger is an absolute must. It could mean more than a small hassle if your phone is constantly dying.
30. Octopus Tripod

Another great addition to any entrepreneur's social media arsenal is this flexible, light tripod that works both on flat surfaces and oddly-shaped ones. It works with a traditional camera, and includes a cellphone mount, making it easy to take anything from product pictures to marketing videos on the go and from any angle.
31. Mobile Projector

Meet the Cube, a new kind of mini projector designed for your mobile devices. Transform any screen into a vivid, 120-inch display that projects anywhere, and gives you a whole new view. At just two inches cubed, the power of portability literally fits in the palm of your hand.
32. VidCon Tickets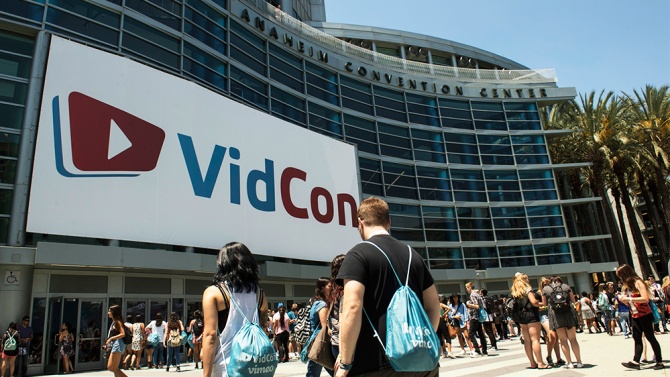 Online video has become a massive cultural force, launching careers and communities and creations of all sort. VidCon exists as the largest gathering of people who love and are a part of this new culture.
Tickets to VidCon would be the most awesome experience for your YouTuber gift recipient. Not only am I sure that they will enjoy the event, it could also open doors to them for collaboration. They'll have the opportunity to see some of the other YouTubers that they might admire. If nothing else, it's more material for their YouTube audience.
To find out where and when it will be, you will need to start looking at their website around March or April for updates on registration.
Gift ideas for the Work-at-Home Person That Could Use a Little Pampering
You might have to dig into their gear and find out what they have in order to see what they need. But I think I've got you covered.
33. Diamond Candles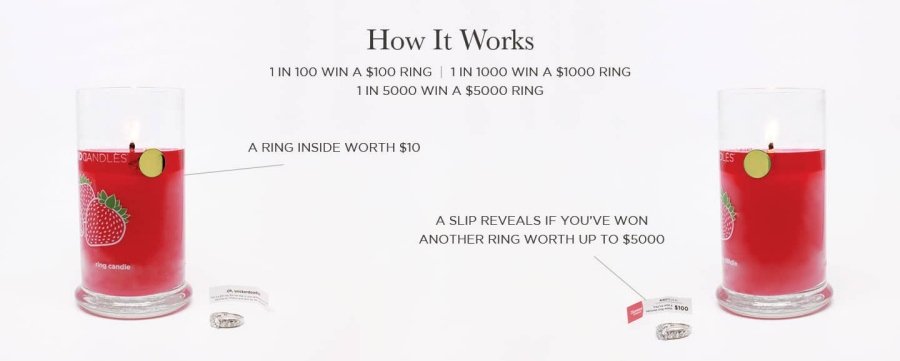 These candles contain a special surprise. The chances you will get a $5000 or even a $100 ring? Highly unlikely! But the rings themselves vary wildly in uniqueness, from what I have seen on the Instagram link, which I'll share in a moment. Purchasing one of these candles would be like gambling – unless you truly enjoy candles and like surprises.
Want to see what kinds of rings people have received in their candles? Head over to this Instagram tag.
34. Disconnect at a BnB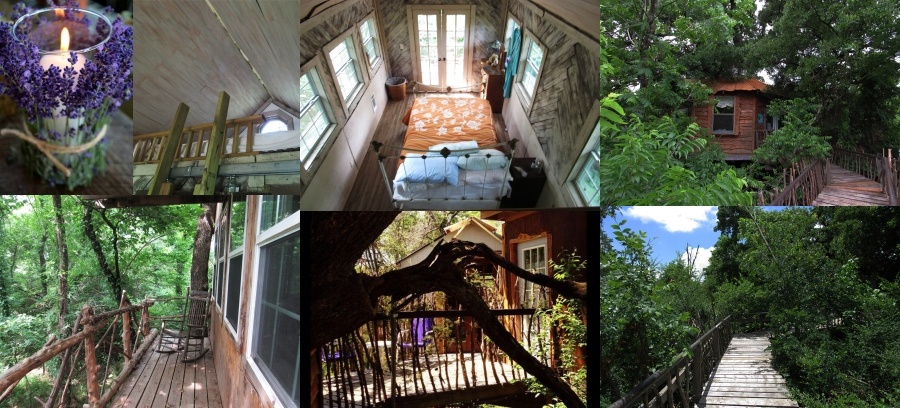 In my opinion, the best way to de-stress and relax is to totally change the view and the daily routine. If you can reserve a stay and take a vacation that is not an agenda-filled one, then you will definitely pamper your work-at-home gift recipient's psyche. The particular treehouse pictures above show Savannah's Meadow in Texas. But you can find many in your state and country through Airbnb.
Be honest with yourself, though. If you hate the great outdoors, then this would probably suck for you. In that case, opt for nice escape through LivingSocial.
35. Bud & Breakfast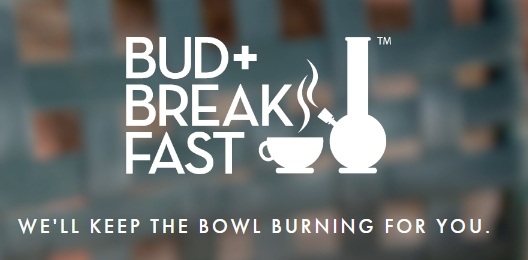 Tucked away in Colorado (where it's legal) you can find many locations for a Bud & Breakfast. Your stay includes a Wake n' Bake Breakfast, Beer, Wine, Bud Bar, and 4:20 Happy Hour Appetizers.
Gift Ideas for a Friend or Family Member That Is Moving Away?
These gifts are some of the most difficult because oftentimes the person going away can't take anything too big with them! Especially if they are moving to another country.
36. Long Distance Relationship Rings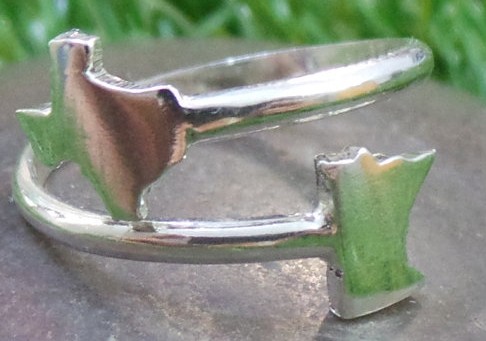 What kinds of options can you get? 1) They can do any two states 2) They can do any two countries 3) They can do one state and one country on the other side.
37. Long Distance Relationship Keychains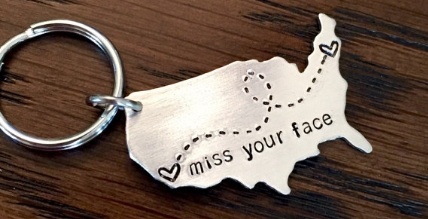 Can be made to go from any state to state.
38. Long Distance Relationship Keychains 2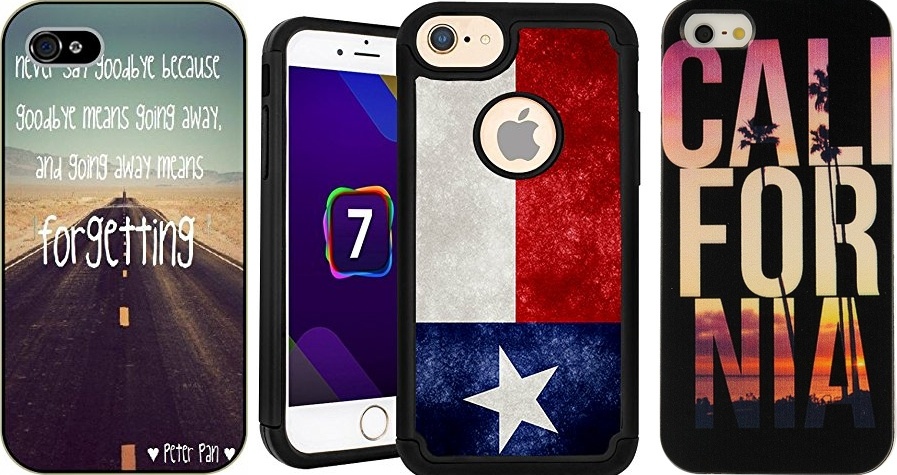 There is no shortage of options here; just search for your state on Amazon. There are also Android options. Here are the links to cases above: Peter Pan, (#40) Texas, (#41)California
Misc Gift Ideas
Whether it's gifts for him or her or for whatever holiday, these ones didn't really fit into any of my categories.
42. ThinkGeek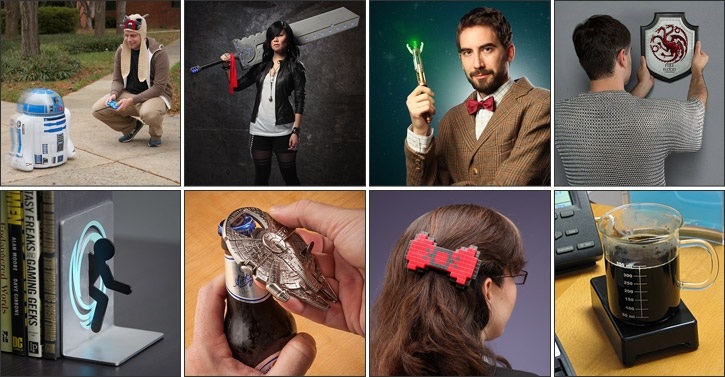 Geek out with products related to your favorite games or shows.

Shop Personal Creations, where gift shopping comes with a distinctly personal twist. Every single one of their items, large and small, are available to etch, monogram or embroider with names, initials or message of your choosing. At Personal Creations you can even create a one-of-a-kind photo gift by uploading your favorite photo. Create a photo mug, blanket, or canvas easily with just a couple of clicks of your mouse.
44. Light Affection

Unique photo gifts. Send in your photo by mail or online and receive a personalized Photo Light.
45. UncommonGoods

Unique gifts, jewelry, home decor and more.
For the artist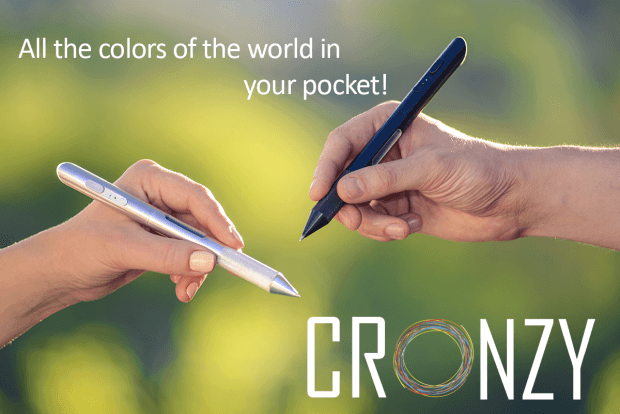 Cronzy is a new device that can scan and use all of the existing colors and shades in the world. Cronzy can write in over 16-million colors!
For the people who drive frequently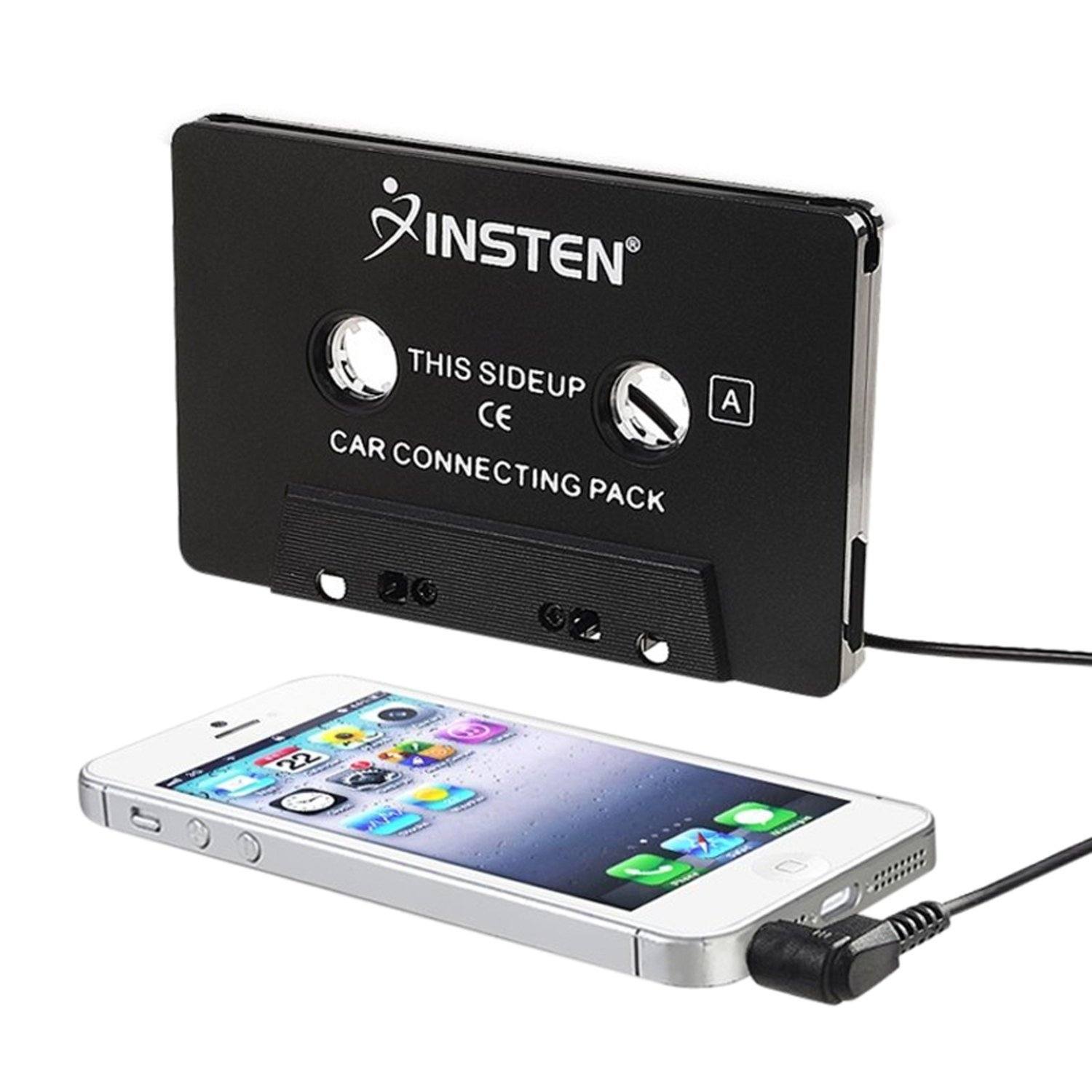 Listen to any app on your phone through your car speakers with this cassette player adapter. You could listen to Pandora, iHeart Radio, or podcasts with this handy tool.
For people who constantly lose things: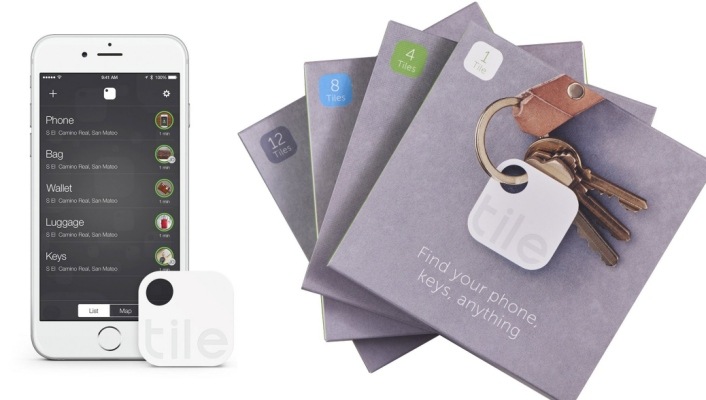 Tile is a tiny Bluetooth tracker, an easy-to-use app that helps you find everyday items in seconds.
Attach Tile: Stick, hook or attach Tiles to anything you care about. See it. Ring it. Find it. See the last place you had it on a map, and make it ring when you get close. Find your phone: Press the button on your Tile to make your phone ring — even on silent.
Gift Card Ideas
Sometimes those last-minute gifts you had your heart set on just won't arrive in time, due to weather or whatever. Some of the digital services mentioned above will work, but so can these eCards.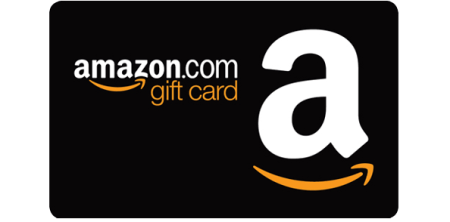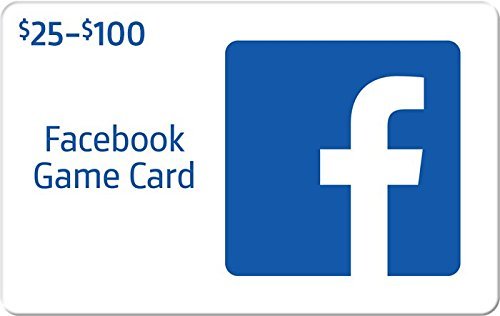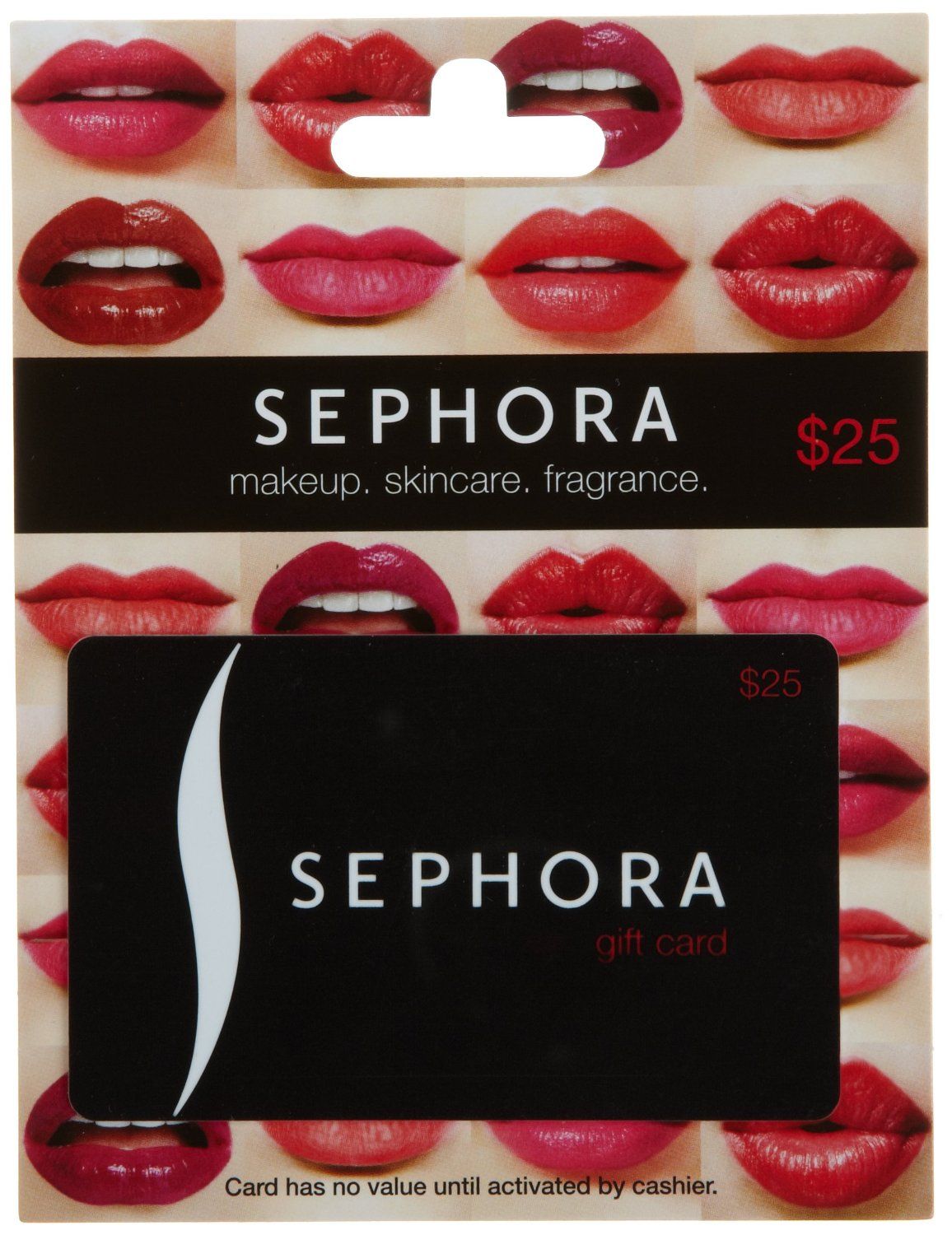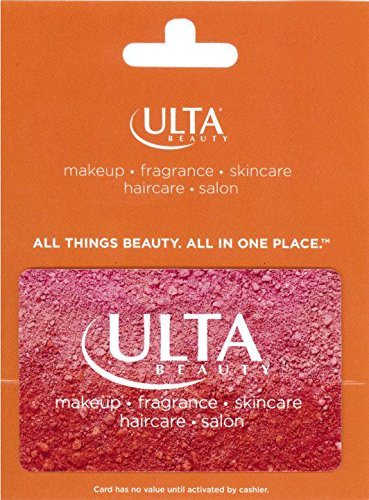 Darden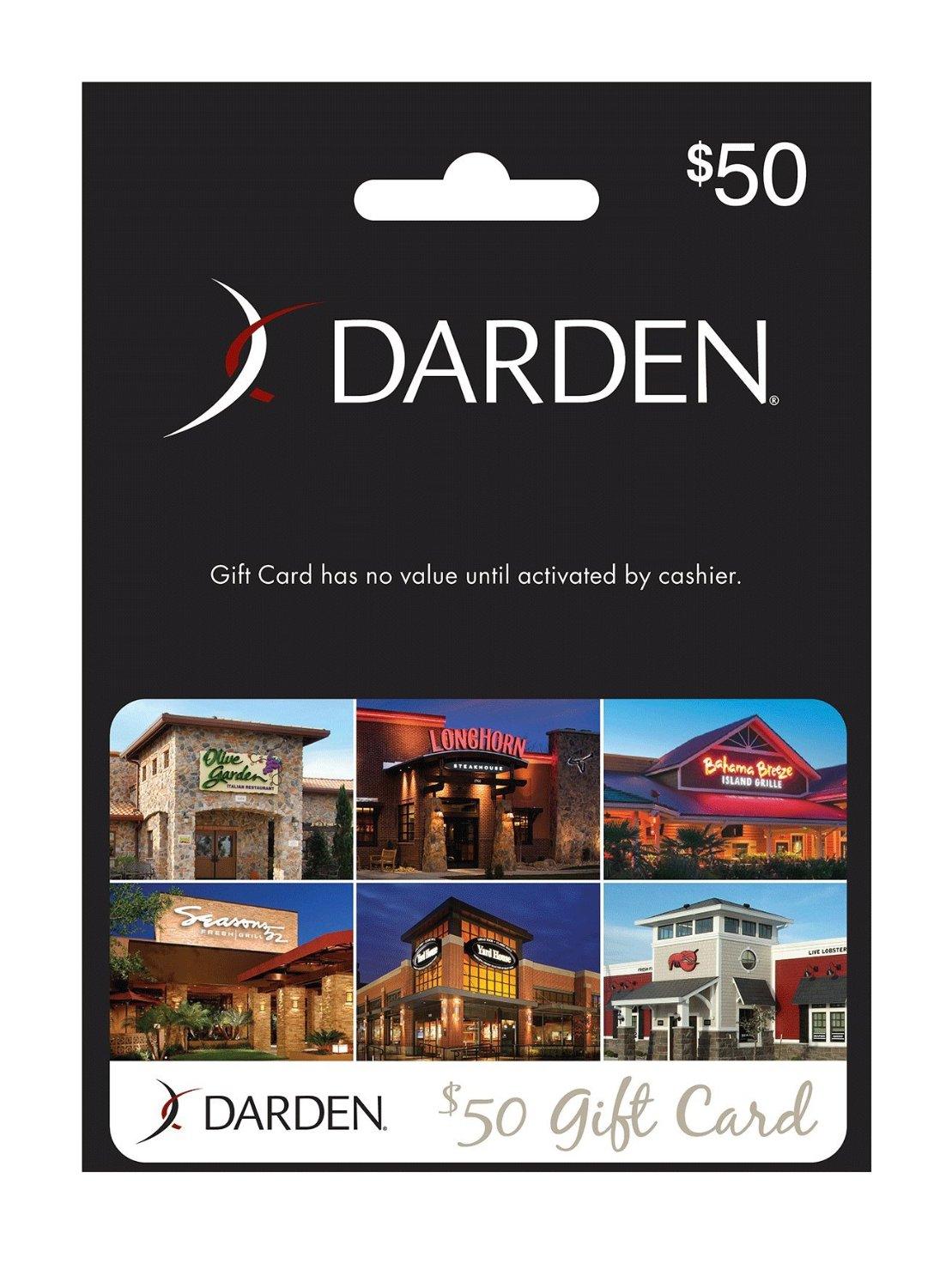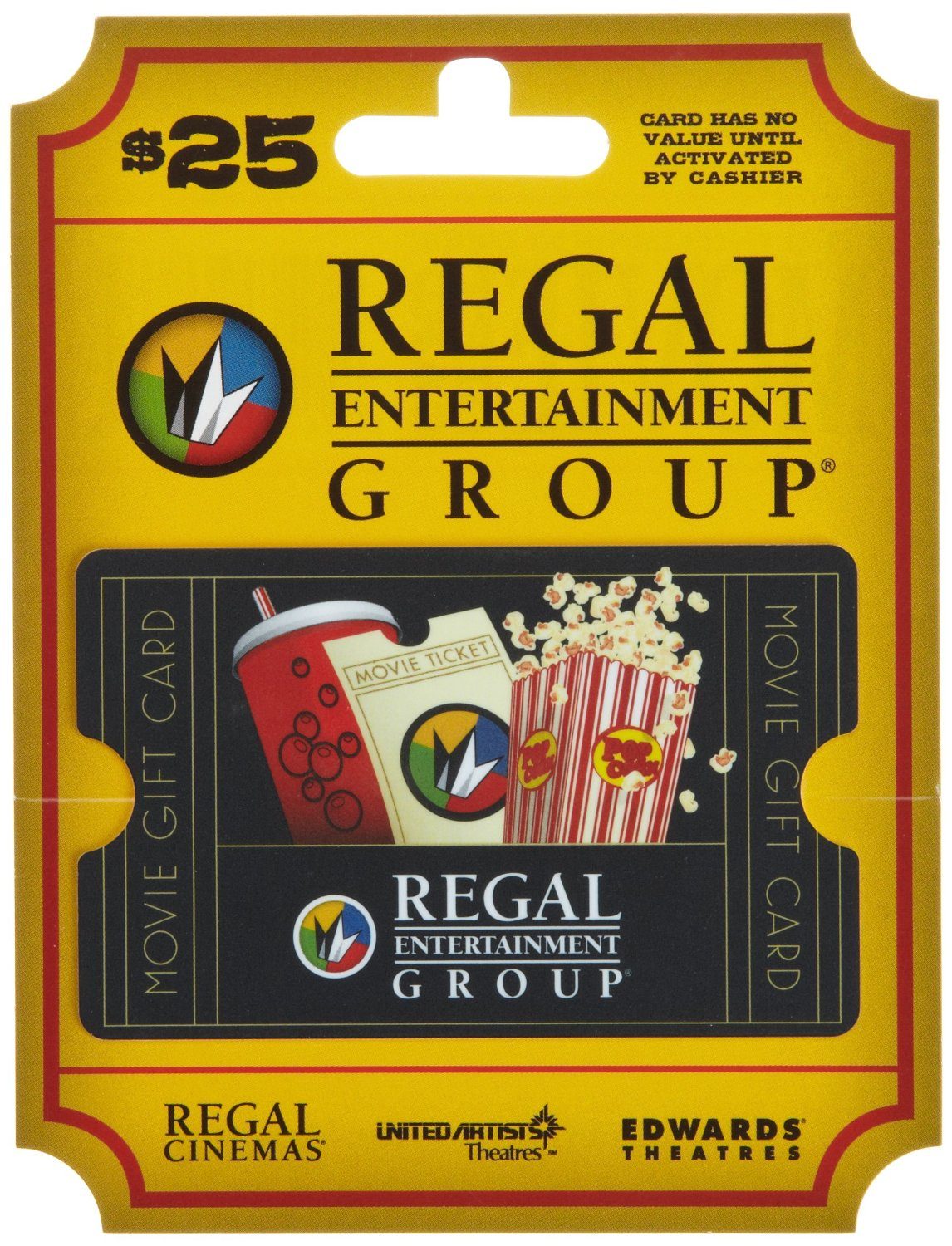 If absolutely none of these work for you, you should take a look at Sell Me Weird.
Do you have an idea for something that you think I should add to this gift guide for entrepreneurs or impossible-to-buy-for people? Let me know in the comments below!