MailChimp
Pros
Pay as you go option for customers with smaller email lists that need automation.
Final welcome email can be used to deliver free gifts for subscribing.
Cons
Certain affiliate links are blacklisted in their system. They are not allowed inside your campaign emails. MailChimp has been known to shutdown accounts without warning due to this. Using affiliate links in your campaign emails on MailChimp overall carries a high risk. You could chance losing your entire email list.
You should view their Acceptable Use policy to see which industries are prohibited from using their service. It will also show you which industries emails will forego increased scrutiny.
MailChimp Email Templates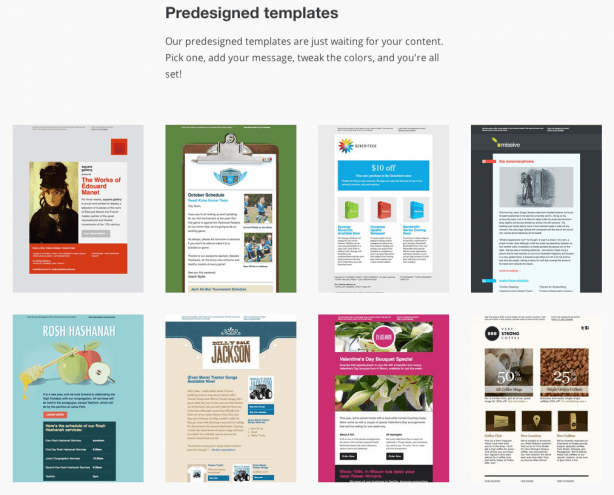 A massive amount of templates to work from. They really put a great deal of time and care into creating 700+ templates.
ConvertKit
Pros
Money-Back Guarantee
Landing Page Builder
Enhanced Automation Rules
Unlike MailChimp, ConvertKit was built by online marketers for online marketing.
Cons
More expensive than MailChimp
Not as many direct integrations as MailChimp. If you use Zapier this isn't an issue.
ConvertKit Templates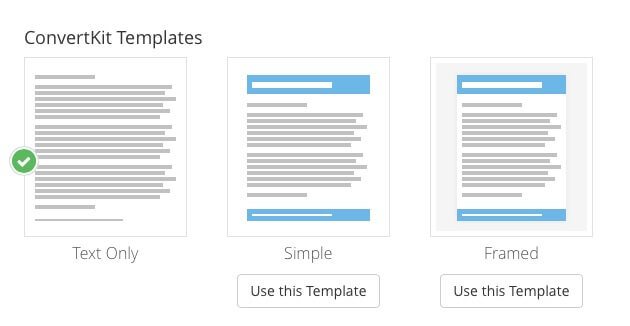 Depending on your industry, fancy templates are not always the answer when it comes to really connecting with your audience. ConvertKit understands this. Although they do offer pre-designed templates they encourage you to test a simpler approach. To improve your email readability, CTR and overall experience.