Pros and Cons Scoreboard
Pricing: Tie
Support Phone: Tie
Support Live Chat: Tie
Support Email/Help Desk: 

(for at least having the option)
Support Forum: Tie
Built-in Credit Card Processors: Tie
Payment Processors:


No Transaction Fees: Tie
Mobile App to Manage Store:


Extensions or Add-ons: Tie
Themes (all have mobile ready themes): Tie
Drag & Drop Builder: Tie
Hosting: 


Unlimited Products: Tie
Digital Products: Tie
Point of Sale System: Tie
Marketing: Email/Newsletter: Tie
Marketing: Discount Codes & Coupons: Tie
Marketing: External Store Integration: Tie
Marketing: Affiliate Program for your Store:


Misc: N/A
Ties: 15
Prestashop wins: 4
Magento wins: 1
Winner!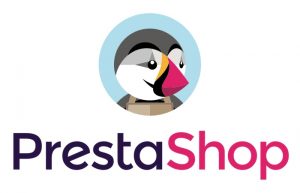 So if you do decide to go with either one of these free eCommerce builders the first step would be to consider the support and the time it would save you browsing through forums. PrestaShop is currently charging $33 a month for their email/help desk support… for that price you could just get a full-blown service like Shopify that includes 24/7 phone support and live chat for a cheaper monthly payment.
PrestaShop also provides free cloud hosting, if you went with Magento then you would have to get your own web hosting.
The last thing is at least PrestaShop provides the ability for you to put together an affiliate program for your store right out of the box at no cost. If you are able to acquire good affiliates for your store, it could make an incredible impact on your online store's exposure and sales.
PrestaShop
Magento: CE
If you still want to compare free eCommerce website builders then check out the chart here.