Pros and Cons Scoreboard
Pricing: Shopify
Support Phone: Tie
Support Live Chat: Tie
Support Email/Help Desk: Tie
Support Forum: Tie
Built-in Credit Card Processors: Tie
Payment Processors: Bigcommerce
No Transaction Fees: Bigcommerce for not making you use their own payment system.
Mobile App to Manage Store: Tie
Extensions or Add-ons: Tie
Themes (all have mobile ready themes): Tie
Drag & Drop Builder: Shopify
Hosting: Tie
Unlimited Products: Tie
Digital Products: Bigcommerce for built-in.
Point of Sale System: Shopify for built-in.
Marketing: Email/Newsletter: Bigcommerce for built-in.
Marketing: Discount Codes & Coupons: Tie
Marketing: External Store Integration: Toss-up
Marketing: Affiliate Program for your Store: Shopify for the free extension.
Misc: Tie
Ties: 12
Toss-up: 1
Shopify wins: 4
Bigcommerce wins: 4
IT'S A TIE! (read more info below on their differences)
Try Shopify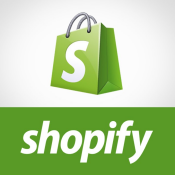 Try Bigcommerce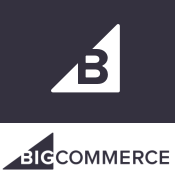 Bigcommerce and Shopify are the titans of the online store builder industry. It's no wonder you are finding it hard to decide. Read on and it might help you tip the scale.
With some customers, the support they get with Bigcommerce is not good. Continual upsells, lack of understanding the answers received from support. Most importantly, feeling like the issue at hand has not getting fixed. These customers would find it much more comfortable at Shopify. Their tools are simple to learn and use.
There are still big benefits with Bigcommerce. Let's say you wanted to sell shirts. That allow the customer to put their own phrases, names, logo and whatever on it. Both carts (Shopify or Bigcommerce) will allow you to do this. But, you have to jump through hoops in Shopify to make it happen. To even offer this custom order attribute you have to add on an app that can do that. Which adds onto your monthly cost. After that, if you receive a huge amount of these orders. You will want to export them to send to the factory. You have to have another app for that. Again, another app that adds another monthly cost. In Bigcommerce these abilities come standard. There are always extenuating circumstances where one product performs over the other.
Shopify is just so easy to use. Being able to change layout elements all by yourself, saves you so much time. With that time, you can then invest it in growing your traffic, marketing, and products. You know, all things that lead to sales and you getting paid.
Shopify recommended for: The not so tech savvy, ease of tools and great support.
Bigcommerce recommended for: Shops with custom orders. Support is knowledgeable if you understand tech details. Can handle/disregard upselling.
Shopify Tutorial Video
Bigcommerce Tutorial Video