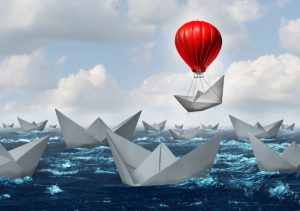 Do you remember trying to find honest information on web hosting companies in the search results back before Google's Panda and Penguin? It was like swimming through a cesspool. Tons of spammers would spin incoherent articles on countless web properties pointing back to their web hosting review sites that would tell a reader everything they could dream of in a web hosting provider- just to get a commission from the hosting provider with the highest affiliate payout.
The beginners that are just now getting into making money online by building websites really don't know how lucky they are– You could have suffered HORRENDOUS support, numerous undiagnosed downtimes, your domain or hosting being held hostage for a price, then having to move from one host to the other or rebuild from scratch. Yes those situations are all anecdotal but I know I am not the only person that went through it.
For all of that I am extremely grateful for the algorithm changes search engines have put in place and to the people that built these wonderful sites that offer reliable information. (Note: I say this while ignoring their advertisements.)
Dear Web Hosting Review Sites,
Created: 2000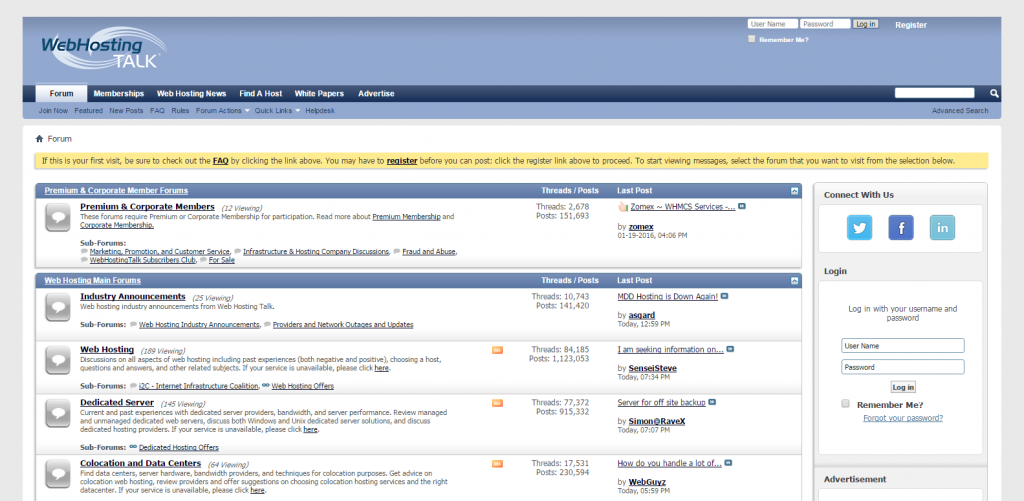 It's not a website, it's a community. Although it does not fit the traditional sense of a review site it has always been an invaluable source of information on web hosting providers large and small.
Thank you for giving this industry a community that is knowledgeable and honest.
Created: 1997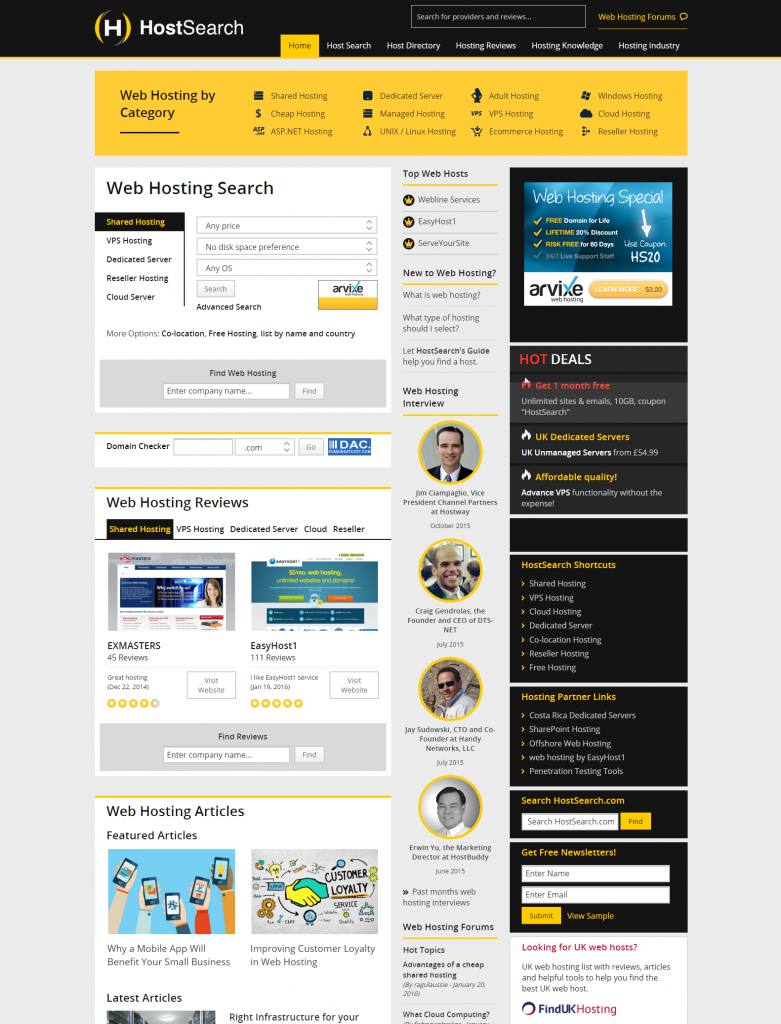 Web Host Listings. Interviews, User Reviews, Active forums. Huge directory you can search by Letter, Country, State.
Thank you for the best web host index ever.
Created: 2007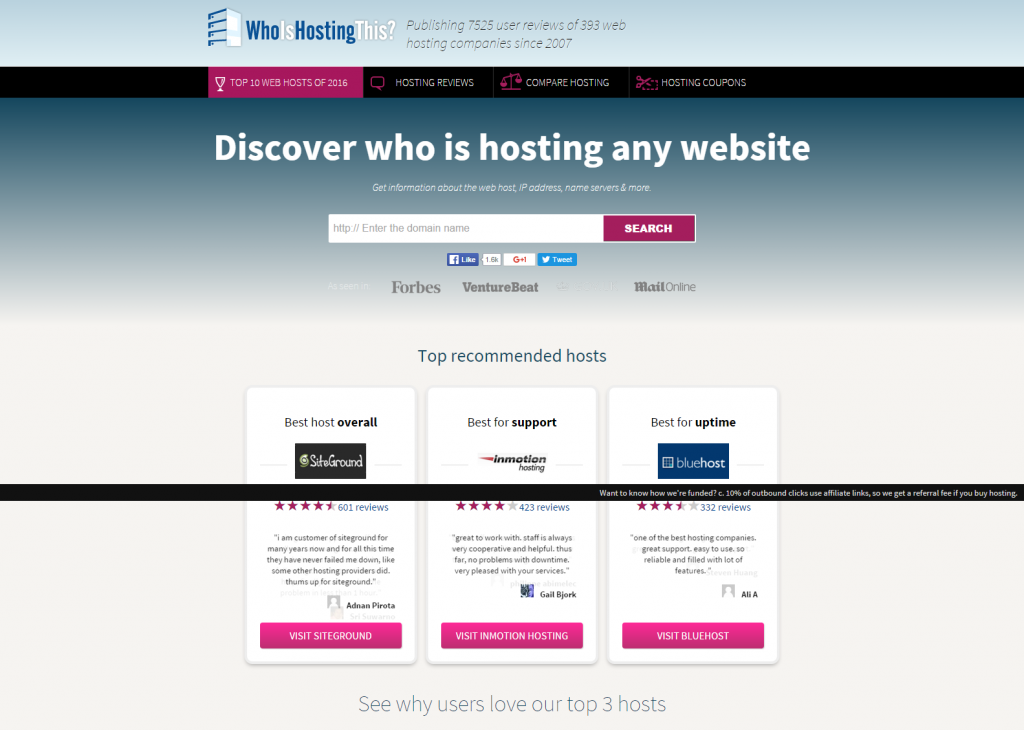 Find out who the hosting provider is of any site. Massive amount of user reviews, comparisons and coupons!
Thank you creating a much needed online tool, then expanding on it.
Created: 2003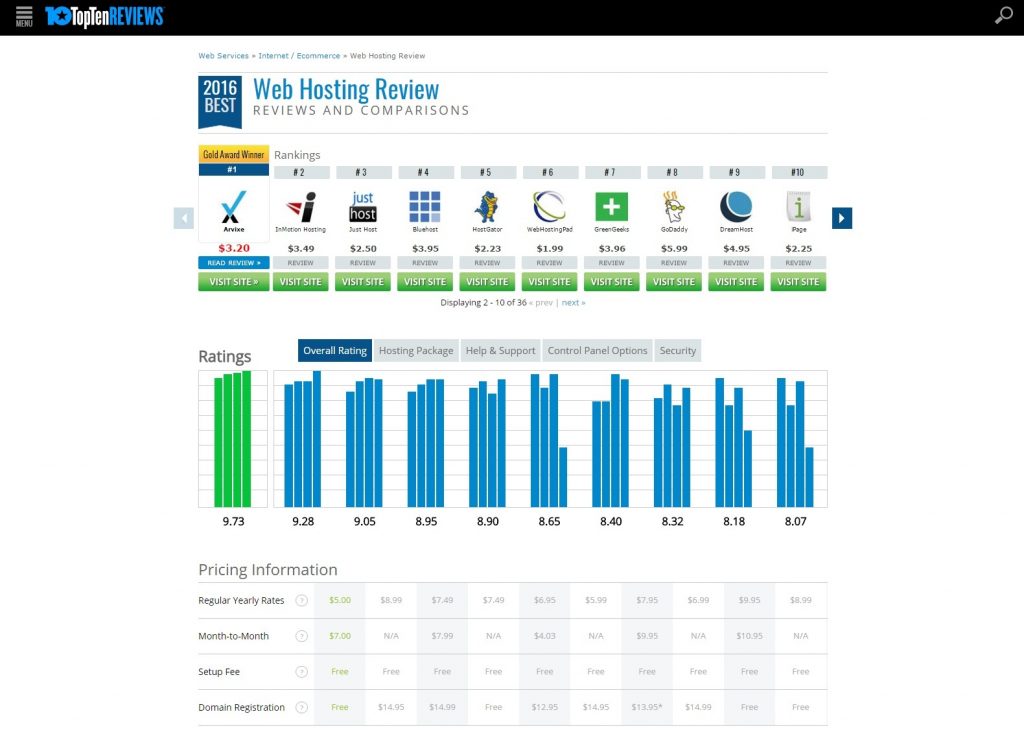 They help people make smarter purchases. A professional review site that relates user experience by testing & general information.
Thank you for the visual graphs and the experience walkthrough for a service.
Created: 2013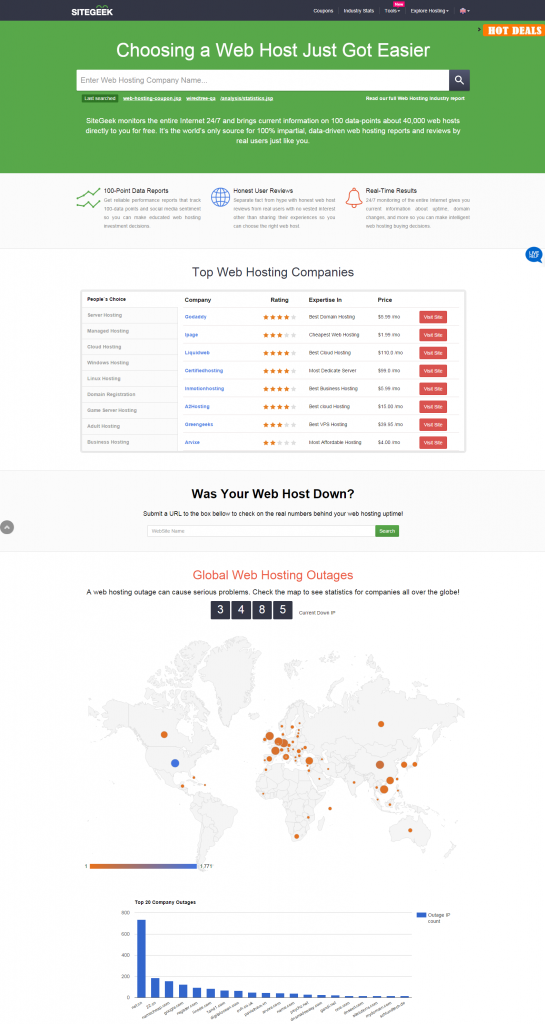 Great data. They monitor as many known IPs hosted with a provider as possible. Reporting transfers, uptime and user sentiment via social networks.
Thank you for going big and making a resource for reliable statistics.
Created: 2012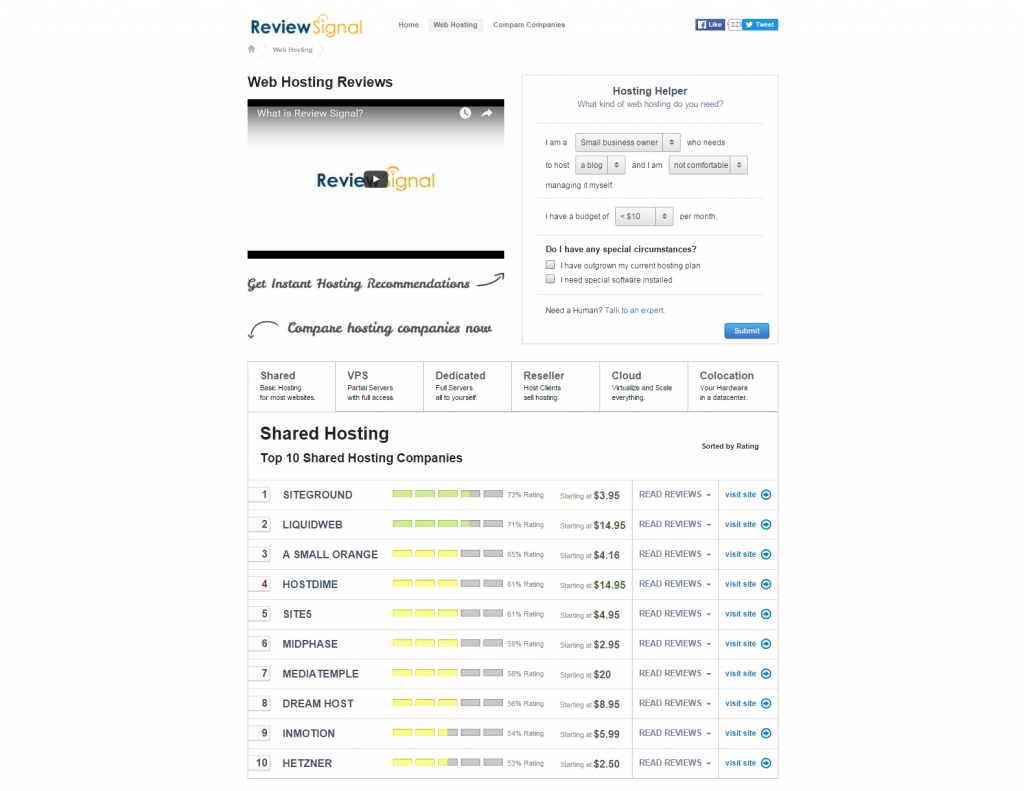 User sentiment algorithm. Closely monitors user sentiment, displays trends and does hands-on server testing.
Thank you making user sentiment more reliable.
Created: 2005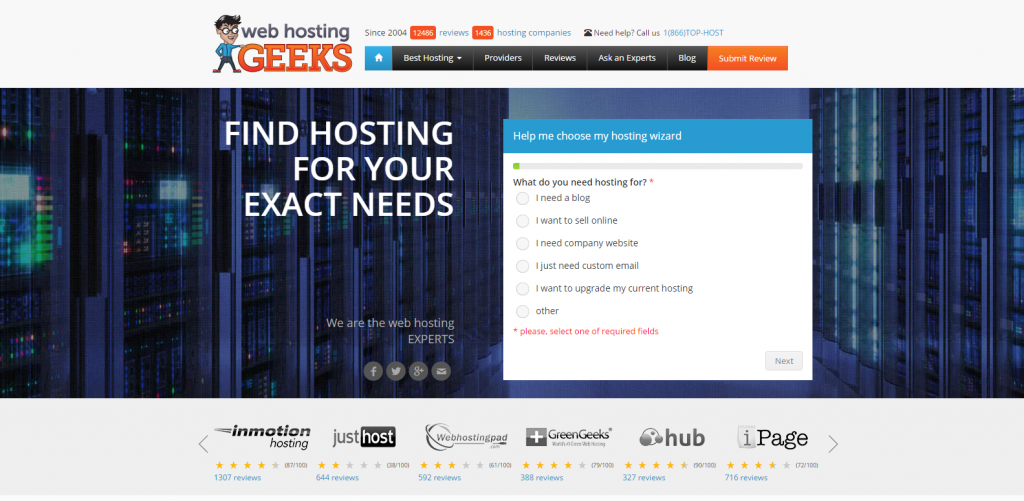 In-depth video reviews. Many user reviews. Love the Q & A section. Great and informative blog.
Thank you for using your geeky powers for good.
Created: 2013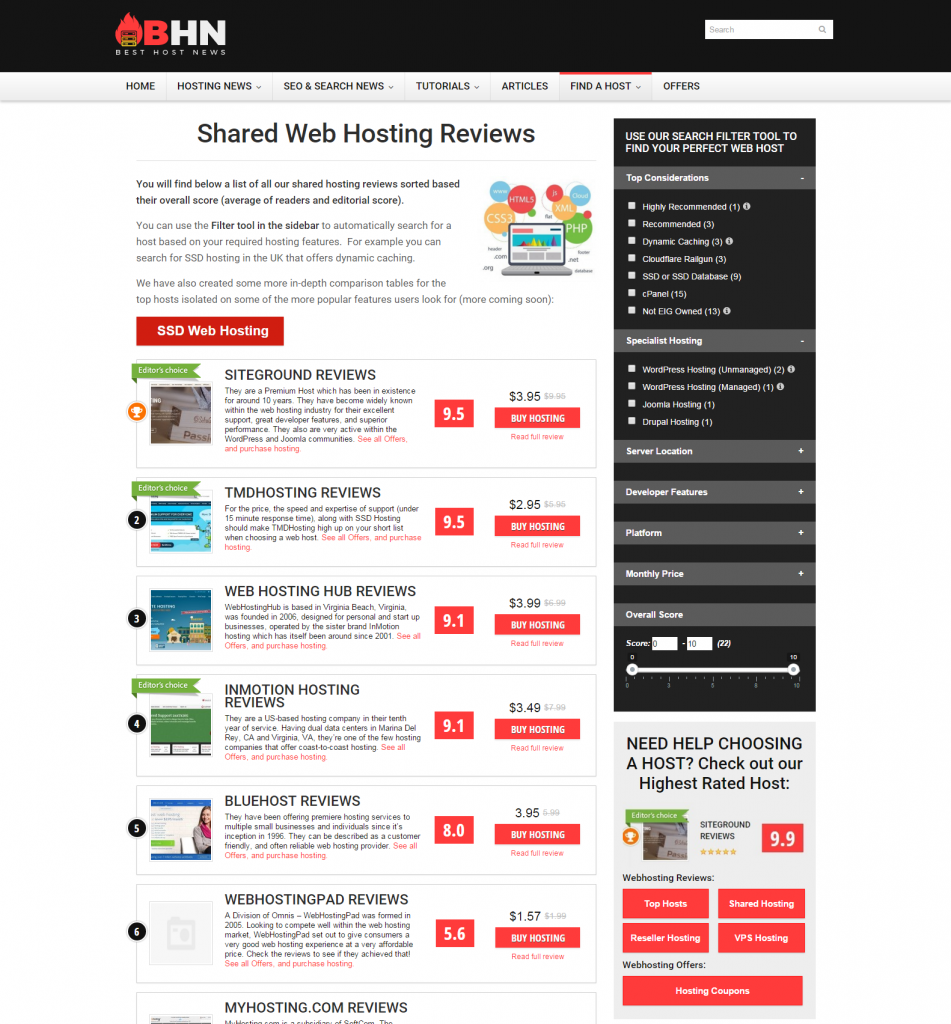 Their name says it all: Best Host News. News/Review site on web hosting that contains many relevant topics: Industry News, Search News and Security & Privacy to name a few. Informative articles, tutorials and offers.
Thank you creating such a useful resource on web hosting and closely related topics important to webmasters.
Created: 2014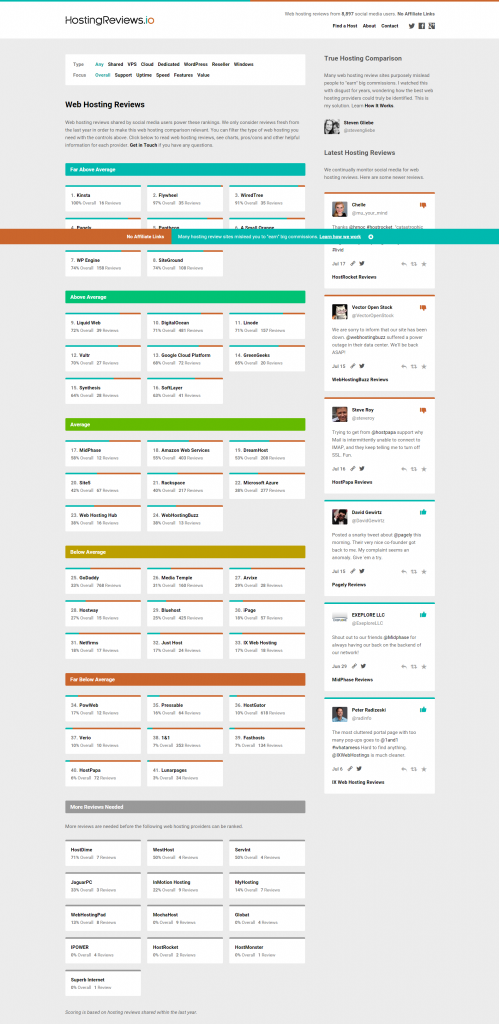 Visually simple user sentiment. Displays tweets on hosting providers and whether they are positive or negative. Hosts are then ranked by those responses. No affiliate links.
Thank you making it so much easier to review user sentiment on hosting providers.
Created: 2008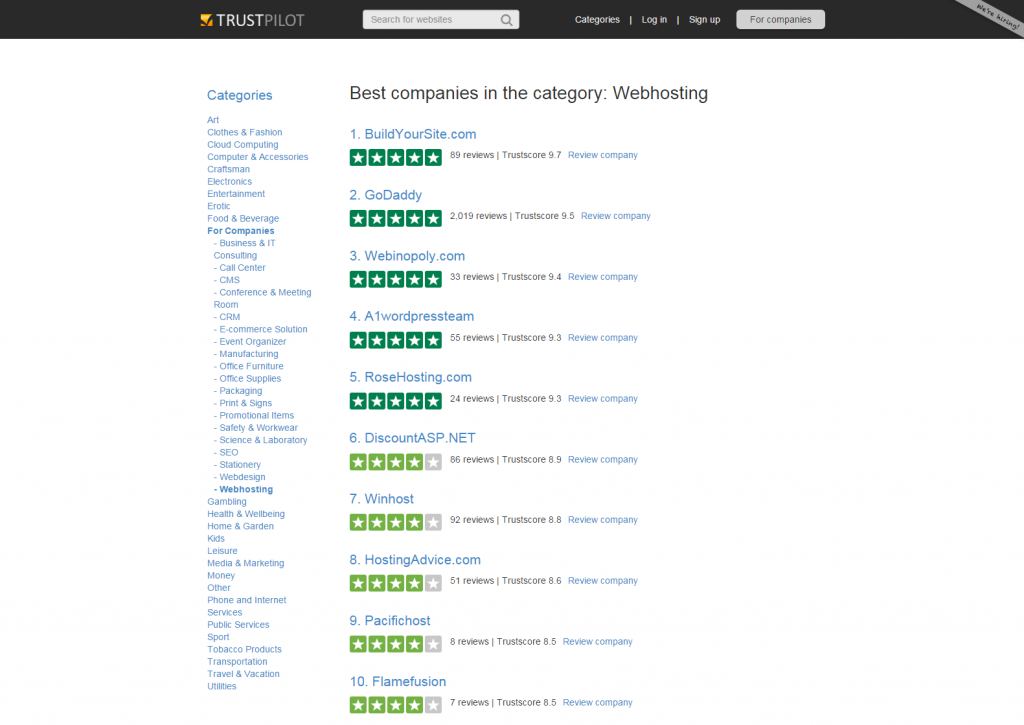 A trust platform. A review community that builds trust and transparency between consumers and businesses.
Thank you for verifying purchases and remaining focused on establishing trust.
Created: 2008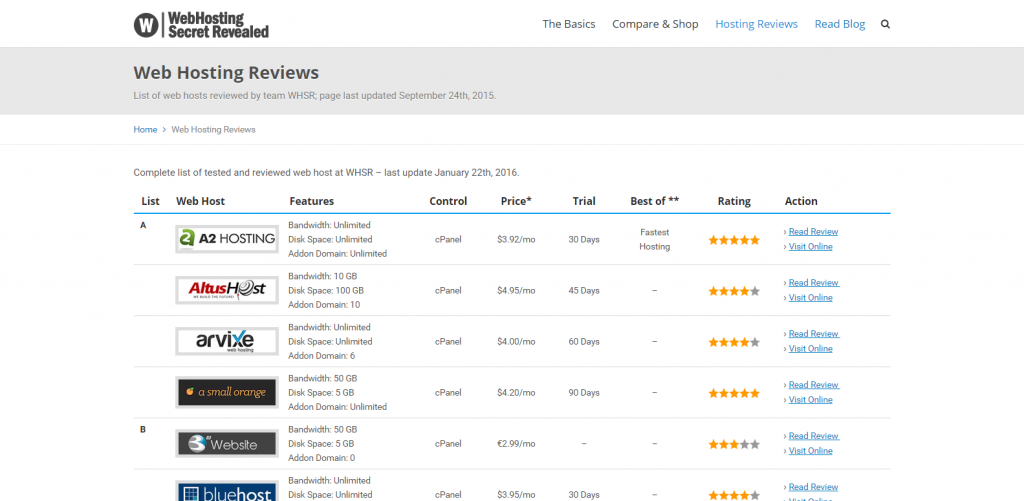 Like a Web Hosting Journalist. Tells the Good and the Not-So-Good. Honest and detailed. Updates posts with new information.
Thank you for reporting with so much research and detail.
Created: 2013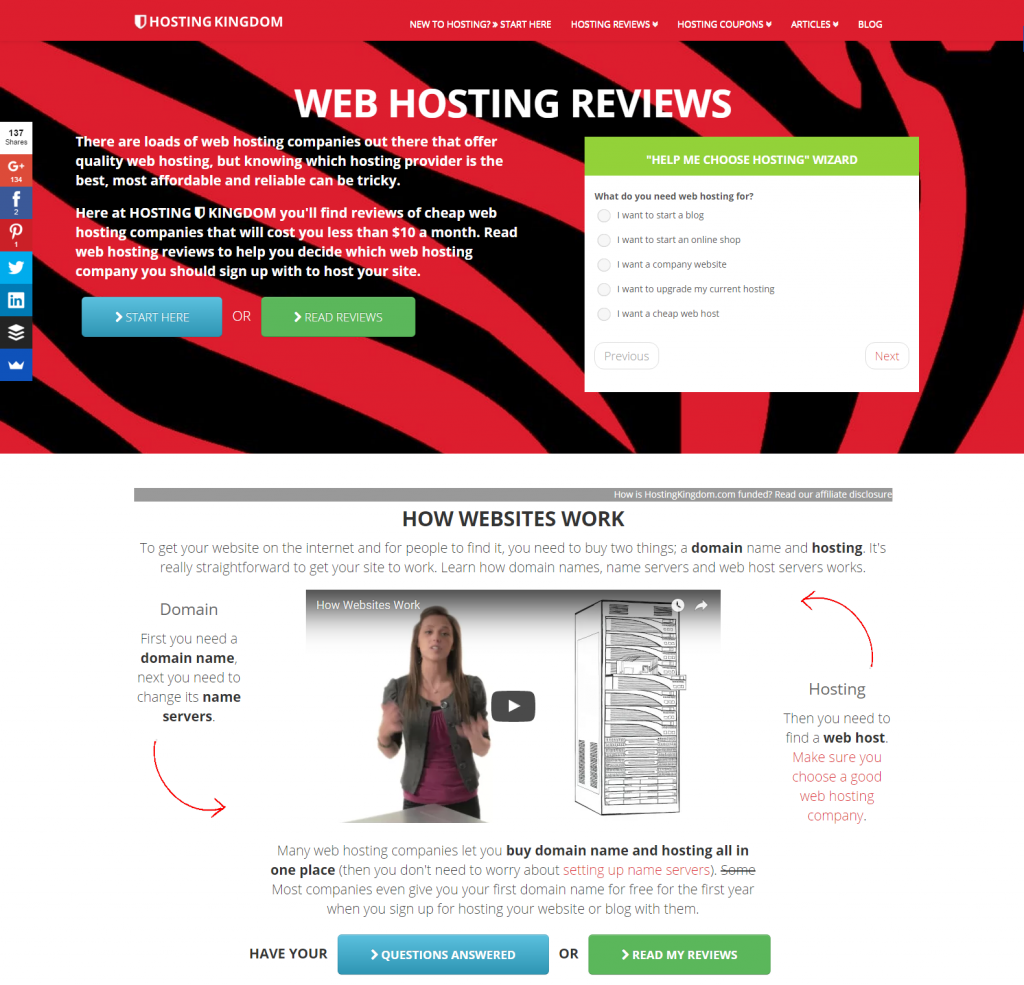 Great web host comparisons. Shows a look inside. Always visually informative. Highlights the main points.
Thank you for making a web hosting review cool.
Created: 2000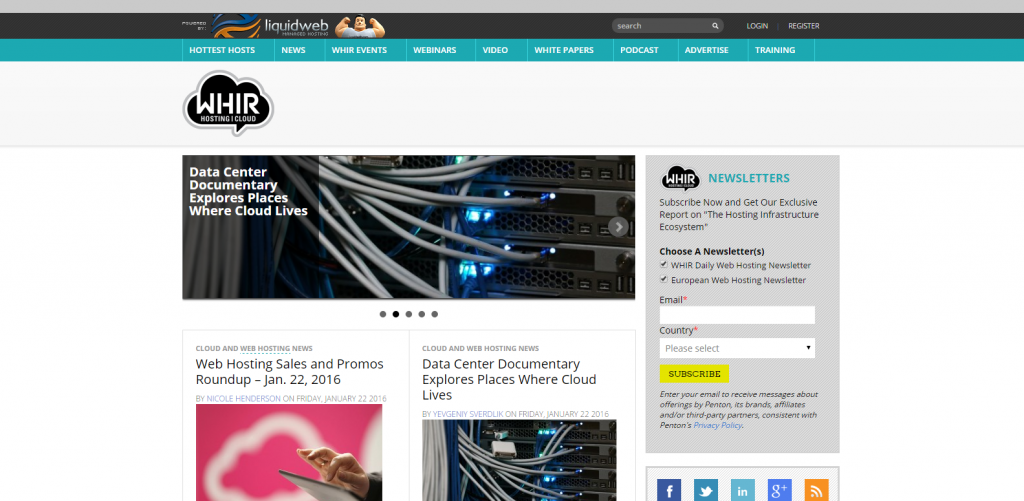 Authority on Web Hosting Industry News. Providing reliable, insightful and comprehensive news, interviews and resources to the hosting community daily.
Thank you for professionally reporting on the industry.
Sincerely,
Pideals
P.S.
Web Hosting Review sites are not what they use to be. We need to wash off that dirty and cheated feeling the spammers have left on us from years ago. These hard working and creative entrepreneurs are publishing great information every day and they should not have to suffer the stigma of their industry's past.
Update 2/9/2016: Removed a site that was cherry-picking good user reviews from other sites.