Comparing email marketing software providers is not easy. Each of them, offer different features associated with tiered plans. Those plans, include varied pricing per the amount of subscribers. That is a lot of data to try and match-up to another service that presents it in an entirely different way.
With the charts below, you will find it easier to compare their features & pricing.
MailChimp also offers a Pay As You Go method. This would be useful for those with a smaller email list but still need automation features. You can see the pricing in the graphic below: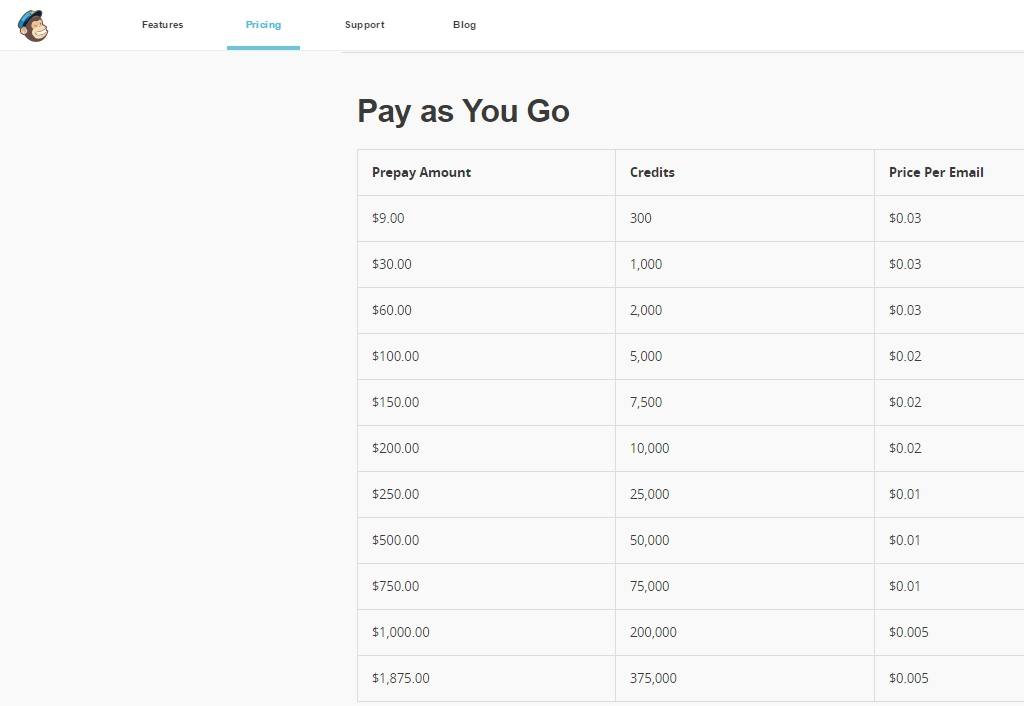 Let's start by scoring these email marketing software competitors based on the features provided.
Scoreboard
Starting Price:


Free Trial:

 Best Trial up to 2,000 subscribers.
Deliverability Rate: Tie (To see how this is calculated head over to this page and look for the Deliverability heading.)
Support Phone: 

 & 


Support Live Chat: Tie (Either way, you are paying for it on all services.)
Support Email/Help Desk: Tie
Support Knowledge Base: Tie
# of Emails: Tie (With a paid plan MailChimp's email limit is lifted.)
Email Templates: Tie
Automation: Tie
Autoresponder: Tie
Landing Pages:

 It's important to know that each service can use 3rd party apps to implement landing pages. GetResponse has them built-in to their service.
Signup Forms: Tie
Media Library: Tie
File Hosting: Tie
Manage Subscribers: Tie
Subscriber Segmentation: Tie
A/B Testing: Tie
Surveys:

 & 

 for built-in options. Each service supports 3rd party survey integrations.
Mobile App: Tie
Tracking/Analytics: Tie
Scheduling: Tie
Integrations: Tie. All of them support Zapier so the integrations are almost endless.
Social Media Marketing: Tie
Multi-User: Tie
Money-Back Guarantee: Tie
Ties: 21
Not everything fits on the scoreboard, though.
Pros & Cons
More features & drawbacks that you should consider before making your choice.
AWeber
The Good
Deep analytics and reports. You could spend hours looking at different data sets.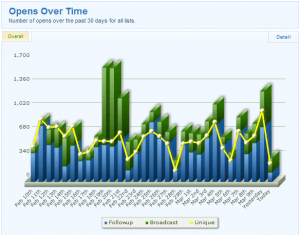 Tagging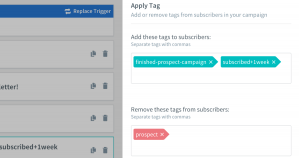 It's simple to tag individual subscribers by their interests. Based on the links they click inside your emails.
The Bad
Let's get right into the ugly.
The Ugly
Subscribers on more than one list count each time towards your total subscriber count.
Subscribers on deactivated lists will still count towards your total subscriber count.
Unsubscribed subscribers still count toward your total subscriber count.
GetResponse
The Ugly
Pricing, plans, and features associated with them could be simplified.  If they all did this then there probably wouldn't be any need to read comparisons such as this.
MailChimp
The Good
Pay as you go option for customers with smaller email lists that need automation.
Final welcome email can be used to deliver free gifts for subscribing.
The Bad
Phone support should be offered to paid plans.
The Ugly
Certain affiliate links are blacklisted in their system. They are not allowed inside your campaign emails. MailChimp has been known to shutdown accounts without warning due to this. Using affiliate links in your campaign emails on MailChimp overall carries a high risk. You could chance losing your entire email list.
You should view their Acceptable Use policy to see which industries are prohibited from using their service. It will also show you which industries emails will forego increased scrutiny.
So how do you decide?
Here are the highlights you should consider from each service.
GetResponse
If you like many built-in tools and don't need fantastic pre-built templates.
MailChimp
If you do not fall into the business categories that would put your list at risk.
If you have a smaller list (less than 2,000) and want to do email marketing for free, without automation.
Pay as you go with automation or start at $10.
AWeber
For deep analytics and enhanced subscriber targetting.